Christmas Dinner
MAG
December 25, 2012
He said he wasn't hungry, but the lie was transparent. Of course he was hungry. We were all hungry. And even if we weren't, it was Christmas and people eat on Christmas. They eat a lot. That's just how it goes.

He'd woken up a few hours before, and he hadn't eaten then. The clock was now striking four and still he wasn't hungry?

I'm not sure what the rest of the family thought. They told him to eat, half-jokingly, a little bit uncomfortably.

"Just meat and vegetables?" one cousin asked him.

"Pretty much."

"No carbs?"

"Sometimes."

He wasn't starving, at least not in the long run; he was very muscular and strong, bulked up like the Hulk, almost excessively so. So no one bothered beyond the usual questions to get him to eat. After all, he was 21, and maybe he really wasn't hungry.

But, I knew he was – the way he bit his nails. He made conversation, was a good sport, but he stayed glued to his seat as if even getting up to go to the bathroom might compel his body toward the buffet and all the enticing devil foods – the turkey and stuffing and bread with little butter packets. He couldn't risk that.

Right before we left, he stuck his hand in the chip bowl, then swung it into the dip and crunched on the salty crumbs. It was then that I saw the boy – man, maybe – that my brother might have been had things gone differently. A man who could enjoy a meal with his family without worrying about the hours of weightlifting he'd force himself to do afterward. A man who could eat junk food and treats in public, not just in the privacy of our home late at night when everyone was asleep. A man I could eat a slice of pizza, a sandwich, or fries from Wendy's with.

Food is important for the obvious reason: sustenance. But I think we sometimes ignore how ­important it is in our culture too. There's no need to cue the nasty remarks about obesity now; that's not what I mean. America may be obese, but that doesn't mean we can't enjoy our food, our meals, with our family; it doesn't mean we abuse food.

I suppose it doesn't really matter. I'll still hear the constant banter about "Fat America" coming from Americans themselves. I'll still see the magazine ­articles about cutting calories. I'll still watch the hulking men and the waif women making passionate love in the movies. And I'll see my brother, every Christmas, picking at his nails, avoiding eye contact, and not eating that delicious stuffing and the bread my aunt bakes.

The worst part?

Nobody seems to think there's anything wrong with that.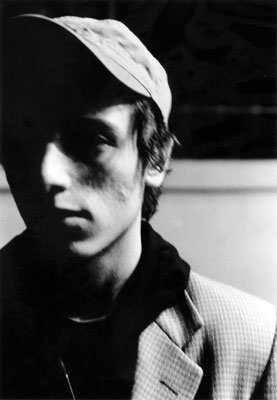 © Ariel L., New York, NY