The 90 Day Challenge
August 1, 2012
Alright, what I'm about to do could be the easiest 90 days of my live or the exact opposite. I lived my whole live constantly overweight. Kids made fun of my extra jelly roles. Once when I was in fourth grade, I auditioned for the play Alice in Wonderland. I got casted the part of the caterpillar. It wasn't exactly what I hoped for but at least I wasn't the girl who got casted as the teapot mouse that said absolutely nothing. It was recess time and I was practicing my lines over and over again in my head, making sure I had everything down. Even though I was so caught up in my line memorization I couldn't help overhearing a couple of girls who I thought were nice.

"Yeah Chloe got casted the part of the caterpillar." A girl with brunette hair said.

"Ugh, she should have got the part of the Oompa Loompa." A blonde girl snorted. Hearing these words I felt the painful pricks behind my eyes. I always knew I was overweight but I was too young realize that that's how other people perceived me to be too. At that moment I understood that my peers didn't see me for my personality and actions, they saw for the extra fat hanging off my belly. Slowly marching over, I stand in front of the girls. They look up with mild surprise hiding beneath their eyes. What I wanted to say was there was no Oompa Loompa in Alice in Wonderland. There was Dweedle Dee and Dweedle Dumb. If you're going to insult me, get it right Dweedle Dumbass. But all that came out was,

"I'm not that overweight, just 20 pounds." I stare at them waiting for their answer. They made their best attempt at stuttering out feeble excuses. Mumbling whatever I left that day feeling sorry for myself but never really making any sort of attempt at change, just sitting on the couch stuffing my face with tasty cakes.

But that all had changed in the summer before high school; I had joined weight watchers and went from the weight 170 to 135. It was so easy and I wondered why I hadn't started it sooner. Until winter hit and my bad eating habits returned with a vengeance. I was eating non-stop and gained ten pounds, not that much now but at the rate I was going it would probably add up soon. I wondered why I couldn't just get back on weight watchers; it was so easy the first time why not now? So I joined the gym to help counteract my food addiction, I even got a personal trainer. He tried to explain to me how if I stuck to the workout plan and only ate foods off this list he made, in three months I'll be a completely different person. I just thought, yeah right like I'm going to give up ice cream. I'll just follow the workout plan that should be enough.

A couple weeks passed and sure enough I still looked the same. I felt discouraged but not enough to quit eating so much. I got a job at the gym working kids club, a place where I watch the little kids while mommy and daddy go work out. At the time I thought it was a brilliant idea, working there meant I got a free membership and maybe inspire me to work out more often right? Wrong, instead I am too tired from screaming kids and double shifts that all I want to do is pass out. In the two months I've worked there I literally only worked out once and my eating has only gotten worse.

That's when it dawned on me while looking in the mirror at my ever growing waist line. If I don't like myself the way I am, I can change it. Just try and do what your trainer said, follow the food list and workout plan for three months. Just 90 days, and if you're not happy with the results at least you didn't waist a huge amount of time.

Like I said either these upcoming 90 days could be incredibly easy or incredibly hard. That's why I would love the support from all of you to help keep me motivated. I'll try to keep you all updated on my progress and remember, each and every one of you reading this is beautiful.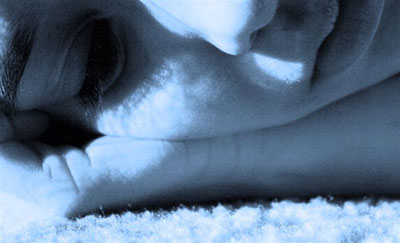 © Paula B., Katy, TX