You probably don't even wanna read this
April 22, 2012
Is it really this difficult to think? I have so many ideas stuck in my head that are trying to claw their way out. I never know how to put it in words because usually my mind has hardly found the words to make it process. Does that make sense? I wish I didn't have to write with my hands. Wouldn't it be nice if you could just take the ideas and splatter them onto paper? Hand writing is messy and difficult. But, alas, writers use the slow method anyways, myself included. I cannot think straight, whether it's from stress or distraction. I am desperate to write, so now all I can do is write out my thoughts.

Whenever I have writers block I love to think about the things I know. For example: I LOVE history and am always curious to understand and find out about the past. Did you know that the Czar, from the Russian Revolution really had a daughter Anastasia? Have any of you seen that Disney movie? I have, and it's still one of my top five favorites. Anyways, it turns out that the whole family was actually taken from the palace and killed a few months later in a secret place. Soldiers buried the bodies alongside a rural road. So these people in the 70's were curious to know what happened to the royal family and heard rumors of the whereabouts they'd been buried. They ended up finding the Czar family! But, the mystery is that one of the bodies ended up missing. The Russian citizens wanted to believe it was Anastasia because they liked her best out of the sisters. But sadly after testing they found it was not her but one of her other sisters. Interesting? Maybe, maybe not.

You may wanna check a few facts, but I'm pretty sure that is pretty accurate. Besides, this IS just me babbling on.

Well, I think I've done all I can do for today. Hopefully my writer's block will end soon. Cross your fingers.

P.S. I really have a thing for names. I love unique names, if or when I publish a book you'll find that I love using weird names. But who wouldn't want to be unique


P.S.S. You probably don't even wanna read this.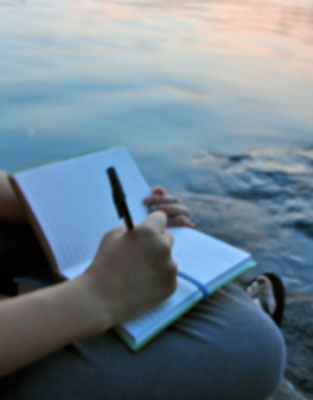 © Grace K., Port Washington, NY