My Best Friend
January 13, 2012
My dog is my comfort. My dog is Jessie, a tiny little black lab that my family 'adopted' about a year after our 100 pound lab Hannah died. My family got Jessie when I was 7, and since I was in a 'The Boxcar Children' stage, we named her Jessie after one of the sisters in the story. I wanted it to be Violet, but my dad thought that would sound ridiculous and that we might as well just name her 'Fluffy'. Jessie never really grew, but to this day, her paws are still bigger than what would be proportionate to her 50 pound body.

When I was 11, my parents told us they were getting a divorce. My mother became distant, almost depressed, after they split and suffered from sleep issues. This troubles me now because I found out that she was the one who mandated the divorce, while my dad would have been okay with some counseling. Anyhow, with my main source of advice and talking gone, I had a serious spot to fill. So I turned to Jessie.

The best part about dogs is that they are always there. They never have a party to attend or an email to write. They can listen to your problems and give no indication that they are bored. And so that is what Jessie became to me. Throughout those tumult years that followed my parents' separation, Jessie was there for me to cry on or to just spill all of the drama that I didn't dare bring up the counselor that my father ended up making me see.

Somehow, even though my mother is back to normal, Jessie has held her place in my heart. Right now she is curled up on the end of my bed, kicking her paws in a deep slumber. I almost always just feel more comfortable spilling my guts to someone who has unconditional love and compassion, no matter what I tell her.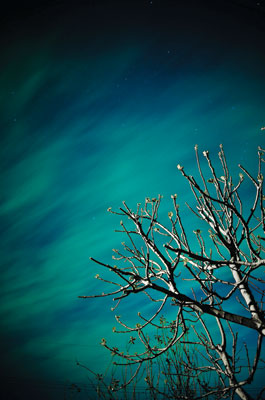 © Chyi-Dean S., North Tustin, CA