My Brother, Who Are You? Where's my hug?
October 17, 2011
I want a hug, is that too much to ask?

Selfish, yes, but I crave your strength.

Hold me together, wrap up my soul.

At this point I do not desire your love, I just need a hug.

If I sneak my arms around, will you disappear?

Or will you just stand there lifeless as my hands touch your back?

Please no, you will leave me drifting.

Scream.
Cry.
Speak your brotherly mind.
Hug me back.

I am begging you...

Just remember to laugh hysterically with me in the end.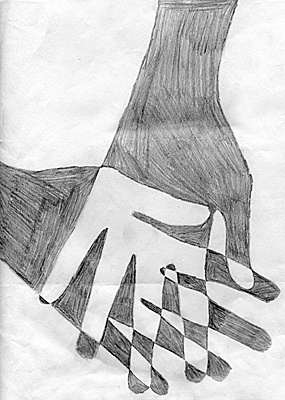 © Warlito B., Tamuning, GU