All I Ever Wanted
July 28, 2011
I don't know what I want.

Sometimes I want someone to hold hands with, to walk through the hallways side-by-side. Someone that people would see me standing next to when they think of his name. Someone who will hold me against his shoulder when I'm sad, or dance with me in the gym when I'm happy. Someone who will stand up for me when the world is trying to prove me wrong. Someone who is truly supportive of my desire to become a published author.

Other times I think love is for wimps, and I am proud to have been single for so long. Those are the times when I want adventure. I want to travel through time and attend Starfleet Academy, eventually going out into space and meeting new alien races. I want to set foot on a pirate ship and pull out my sword, fighting to the bitter end alongside Captain Jack Sparrow.

And still other times I just wish people would notice. I want people to read my work and tell me what they really think of it. I need constructive criticism. I need someone to be totally honest with me and tell me when they hate a story, and why. I need people to see me for who I am, not who I pretend to be so I can fit in.

Because when I'm pretending I don't feel comfortable. I know it's not really me out there on the football field, playing soccer and getting all bruised up for a sport I can't stand. It's not really me when I pretend I know what I'm doing in science class. The real me can't do that.

The real me is a writer. In my own mind I'm a teenage rockstar with millions of fans who come from near and far to hear me perform every night. In my own mind I've been to the future and I long for the day when the world realizes that life is precious. In my own mind I've been to Mobius. I've run with the fastest thing alive and fallen in love with Shadow the Hedgehog. I've battled the Iron Dominion and saved the life of the king.

I've been to these places. I really have. Because I'm ME.

And that's all I've ever wanted to be.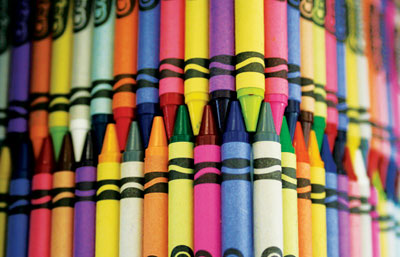 © Kaelee L., Petersburg, MI