Miracles
March 7, 2011
Miracles. When you first hear that word, you might think of something extraordinary. Something that changes your life forever. Something that can never happen to you. At least once a month, a news center will run a story around this world. You hear about those stories and you think 'wow, that must person must be so lucky'. You may never think that a miracle would happen to you. You might not even believe in them and shrug them off as a close call. But, I will always believe in them and believe that they are happening everyday. This is because I have had a miracle happen to me and I believe that it has happened to everyone else.

When I was a baby, I was very sick. I had a hole in the center of my heart, no natural pacemaker, and a partly clogged vein. Many people thought I was going to die. Somehow though, I survived. I received an artificial pacemaker 8 hours after my birth. 6 weeks later, I was transferred to another hospital to receive complicated heart surgery. Now I live only with minor restraints, and I have fully recovered from my rocky start. These circumstances led me to believe that I was given a miracle, the miracle of life.

The miracle of life, some thing that many people may overlook day to day. This may be the biggest gift in the whole world. It can be hard to think about life being a gift when your teachers have conveniently scheduled all of your tests on one day, or when you just have a bad day. But if you take a step back, you can see all the wonders that this life has to offer. Your friends. Your first crush. Simple day trips with your parents. You can see that life really is a gift and a miracle. It's really horrible that some people won't see this and just treat life as something you get through, instead of living it to the fullest. If only everyone could see just how life is a miracle. If only every viewed life as a miracle and saw how a bullet can shatter it in a second.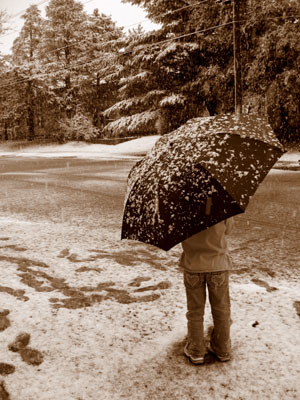 © Hui Y., Potsdam, NY