I Miss You
October 20, 2010
I miss you. Terribly so. Everyday. I screamed till my voice was hoarse and cried my eyes out. Why you? I asked. "It all depends on God" mom replied. It's not fair" I screamed. Mum just looked at me silently. I looked away.

I'll miss how when I was in my 'panic' mode and I held out my hand out to you, yours would automatically curl around them, warming them;silently assuring me, easing some of my panic.
I'll miss seeing your easy smile and tinkling laughter. The way you listened with your head cocked to one side, when I came to talk to you about life.
I'll miss waking up in the middle of the night, to comfort you when you had a nightmare or were just hungry.
Damn, that cancer which stole away the shine from your baby blue eyes. Curse that cancer for affecting you out of all. I truly believed the doctors when they said that there was a 2% chance of survival. It was why we put you through all those rigorous chemotherapy sessions which made you lose your shiny blond hair.
But, now I realize that its time to let you go, time to ease you of the pain from all those tubes sticking in and out of you.
I wish I could have kept you for longer, but the doctors say that your condition will only worsen with time. So Kia, we are letting you go now, but don't be scared. It'll ease your pain.

Its just cruel that you lived only for two years. You would've enjoyed life. You would've made it seem like one of those games Dad kept bringing home to keep you away from scribbling on all his paperwork.

Goodbye Kia, remain forever in my heart Lil' sis.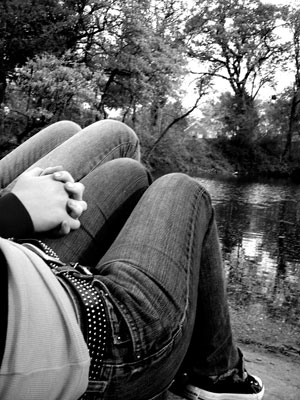 © Lauren R., Edmond, OK