55 Minutes
October 13, 2010
All I have ever been taught is how to lie down in front of the door of opportunity while the over-zealous and over-achieving and the smart and the happy wiped their feet on me, without even so much as a "thank you". My cerulean blue personality was only too happy to oblige. Most of the time it wanted to help out, to really rub it in. All I knew how to be was the doormat. I didn't learn how to even be the suitcase or the pencil. Just the doormat. I have spent so much of my life laying down. Occasionally I have stood up, only to be slapped back down again – not by feet, but by my own will. The only trick this mat has ever learnt was to destroy itself, to beat itself up while people watched, not doing anything, either because they didn't see what was going on or because they weren't sure what their reaction should be. Should they clap? Should they chastise? Certainly it is a very wonderful – if tragic – piece of magic.



This doormat has a voice and uses it too much. Generally this doormat is greeted by secret and sometimes imaginary eyerolls from the suitcases and the pencils and sometimes even the tie, if it deems the mat worthy enough of its time. But the doormat still never stands up and learns to walk around, nor does it soul-jump to see what it might perhaps be like to be the pencil or the suitcase, nor does it dream what being a tie would be like.



And I don't know how to carry on the metaphor. All I want to say is that from 5:30-6:25 on Wednesdays nights, I don't feel like a doormat.

I don't feel like an outsider.

I don't feel like an enemy.

I don't feel weird or anxious or uhappy or hated.

I actually have a nickname.

I actually have friends.

What I say and what I feel actually matters.

And for 55 minutes, I am a very happy person.

For 55 straight minutes, I smile.

For 55 minutes I am living my life, not just for myself but for other people too.

For 55 minutes, I matter to someone, somewhere.

For 55 minutes I am not depressed.

For 55 minutes I do not cry.

For 55 minutes I do not think of the past or worry about the future.

For 55 minutes I do not worry about my homework or projects or my roommate or my laundry or taking a shower. For 55 minutes of my life the only things I have to care about are food and the time. Sometimes one or the other isn't even a problem.

For 55 minutes I do not feel awkward.

For 55 minutes I do not feel lonely.

For 55 minutes I am not alone.



The other 1, 385 minutes of the day I am pretending to be someone else. Someone happier or someone moodier or someone who isn't real. But for 55 minutes of the day, I get to be myself. And I am never happier.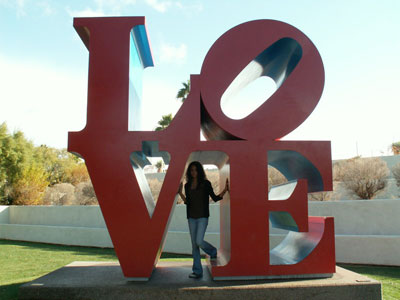 © Shannon E., Glendale, AZ