I'm Back
July 23, 2010
I'm back from heaven and down to earth, if you ask me heaven is a treat, for those that should be privlaged.
I did'n feel that i should've been privlaged, but when i got back to earth... I felt cold and alone.
A boy had made me so happy i felt i was in heaven. But when i opened my eyes I realized that he was no gentlemen at all, he was just an imature teenager that wasn't looking for love, he just wanted to get what he could from me. So now that I am back and couldn't put up with him anymore, I broke up with him. He hurt me but I will be back to my old self soon enough.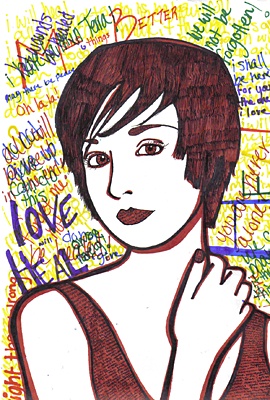 © Sara D., Aiken, SC