The Tear That Rolled Down My Cheek
June 29, 2010
He was just a boy. A boy that I ended up falling for. I have no idea why I did fall though. Was it his love for music that made my heart beat? Was it the way his Guns N'Roses t-shirt looked good on his shoulders? Was it his blue eyes, starring back at me? Although I have no idea what made me lose my heart to him, I do know that when it was returned it was hurt and bruised.

I starting sitting beside him in class, and our friendship started. He told me old rock songs I HAD to listen to, and I told him what movies were the funniest. We had fun, those three months. I wanted more, though. He said that I was the second person he trusted and I was his "best friend." It hurt, hearing him say those words.

Today, I was talking to him, and I asked him if he liked Elizabeth K, who's a year younger than both of us. Not only that, but she's a friend of mine. My neighbour. She's flat as a pancake, mean, and a lyer. She's lied to me so amny times! When I ask him this question, he says that he does. I almost break down in tears.

Elizabeth has stolen a boy from me in the past. Once she finds out who I like, she flirts, and I'm left with a broken heart. I should have never fallen, because now I'm not going to make it back up.

Elizabeth isn't good enough to be call a friend. The boy ins't good enough to even think about, much less call him a best friend. So, if I'm not crying for them, then who am I crying for?

I finally realize, as tears are running down my cheeks, that I'm crying for myself, and my heart I gave away. I stand up from my bed, and look at myself in a mirror. I whipe away the last tear thast rolled down my cheek, and pick up the phone.

I have decided to call my best friend and invite her over for some ice cream. Rolo ice cream, my comfort food.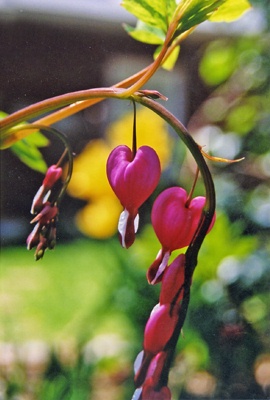 © Sophia E., Wilmington, DE