Love As I Know It
May 3, 2010
People who have never been in love look at those who currently are and use words such as pitiful and emotional to describe them. I was one of those people who didn't believe that falling in love happened without choice until I actually experienced it for myself.

It all started on a nice September morning on the bus route to school. I had rode that bus all the years I had been going to school and knew the way like the back of my hand and could probably tell you the stops with my eyes closed, it had became second nature after all those years. That's why my radar went up as soon as my bus driver made a stop that was foreign to me. We waited, highly anticipating the arrival of our new comers.

I'd like to be able to say that as soon as he stepped on the bus and I saw all six foot three inches of him that it was love at first sight but to tell you the truth it wasn't nearly that romantic. In fact at first I was actually very intimidated by him. For the first week he just sat in the back seat with his head phones in not uttering a single word to me. Then he started getting involved in the interesting group conversations that took place in the back of the bus and then he made a move that forever changed my life, he asked for my number and I gave it to him.

Many things happened between me and him after that afternoon, some good and some bad, but one thing I know for certain is that thanks to him I learned what It means to really love someone whole heartedly. I feel for those who have never felt these feelings that I have for him, those who look down upon those that have opened their hearts to love because they are missing out on something very special.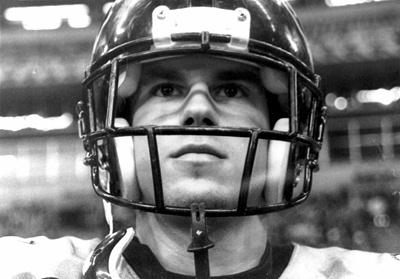 © Maria M., Halton City, TX