Rock star for a week
April 22, 2010
As the runners go by the starting line the cheering and clapping erupts, it gives me that satisfaction of knowing I helped provide so many people with joy. I worked behind the scenes, specified to the Greek aspect of the Boston Marathon; seeing how this was the 2500TH anniversary of the battle of Marathon that took place in Greece. I was an executive assistant to some of the Hopkinton/ Boston Athletic Associations leaders (how I love saying this it's so legit.) Anyway, I helped find 95 Greeks host families in or around Hopkinton, amongst acting as a secretary for Tim Kilduff. All these things I did with Great enthusiasm not knowing the reward that was going to come.

Attending most of the meetings and putting my input in wherever I could I now see how my little actions played a role in something so amazing. With patience I sat through grown ups talking over one another, hasty comments, and unorganized thoughts; loving every minute of it. As the Marathon came closer the meetings multiplied and everyone's anxiety grew.

Tim Kilduff selected me to go to the state house with all 95 Greeks on the Thursday before the Marathon. The Greeks being very kind and out going, all welcomed me with warm hugs and broken English, all with a different story they wanted to share. With an excused absence from school I went having no idea what to expect, just like all the Greeks. It was an amazing opportunity I wasn't about to give up. I got to see Deval Patrick and I met Scott brown's secretary, who took his place as he was un-able to attend.

My night didn't end here, though, after the majority of the Greeks left a select few of us got to go to the Greek Counselet. The Greek Counselet is a place where Greeks from all of the United States meet a few times each year, and only certain members are allowed. There I got to see my old counselor from a camp in Greece, called Ionian Village. At this event I got to meet the Greek Eminess, which is like the arch bishop of the New England states.

Marathon Monday, the day in which we were all waiting for came. With my new found Greek friends we gathered in a tent before their big race. It was another big day for me, too, because I got to hold the Torch that has been at many other marathons around the world. This was my rock star moment. As I walked through town to get to the V.I.P section people gathered around me stopping for pictures and asking me about the history of the Torch and the marathon itself. I couldn't contain the joy I had during this day. I truly felt like a rock star.

Once, in the V.I.P section I got up close and person with the starting line and got to watch all of the officials within arms reach. Each time the gun shot and the runners rushed by my excitement grew, I had never been able to see the marathon from this view and boy, was it astonishing. Right as I was about to leave I met the one and only, Teddy Bruschi, from the patriots and even got a picture with him!! Everyone around me could feel my excitement.

That night we had a block party in the center of town where the host families and their Greeks got to gather for dinner and have a celebration. Having already been interested in the culture and its language I picked up many phrases. Also, that night I had so many people telling me how beautiful I was, and even asking me to marry them. One of the many Coastas' told me how he was going to find me a good Greek husband, how he was going to take us to Las Vegas, and be my husband's best man. I know it sounds wrong but I loved being the center of attention and in a weird way they all contributed to me finding out a little bit more about myself… I actually started to believe them when they told me I was beautiful.

They recently left on Wednesday and saying goodbye was the hardest. I took us an hour to say goodbye to them all. I'll miss their exuberance about life, marriage proposals, and their generosity. More importantly I'll miss the few ones that grew very close to me.

'til we meet again!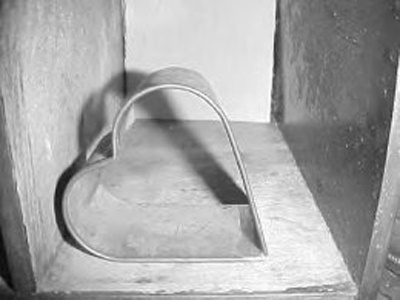 © Liana D., Somers, CT