Time Stands Still
February 15, 2010
"I need to talk to you," one of my best friends said as she pulled the other out of the kitchen. They giggled as they ran down the hall.

Now it was just you and I. Only the counter separating us. Silence filled the air. All I could think about was how you had looked into my eyes while I sang along to the song just moments before.

After choosing a song, casually, you came around to stand by my side. We both sang along to the words. I noted how you pulled yourself away from the counter a few times just to rest against it again like before, mimicking how I leaned forward against it. I could sense how unsure you were at the moment.

That was truly what gave it away. I knew something was up. Something was about to happen. I wasn't quite positive if I was sure what I was thinking was what you were planning, but I would just have to wait to find out. I wasn't too please with the thought of waiting though.

With a sudden turn, you leaned your back against the counter. My eyes darted to you, like they normally do. After a pause you tugged on my sweatshirt's pocket on the opposite side of me, spinning my in a clumsy manner since my feet didn't have a clue where I was going.

In mid-spin I giggled, "What are you doing?"

"It's called giving you a hug," you said with a laugh. Before I had made a full circle and faced you, you had already wrapped your arms around me. I turned once more and smiled as I looked up at you. You returned with a grin of your own.

For a moment time seemed to stand still as I looked in your eyes. I noticed the glint of curiosity that shone in them. That the gears were turning in your mind. There was something behind the smile.
That smile hardly faded as you leaned in. I felt my heart begin to race. Your soft lips met mine. Neither of us missed thankfully. It was not a just small peck, but a true kiss.

My arms linked behind your back. Our lips met a few more times before we both began to smile, our noses almost touching.

You squeezed me a little closer to your chest. "I could have done better," you said quietly. Your thumb began to rub my back.

I pulled back just enough so I could look you in the eye.

"Timing means everything to me." You paused. "I could have done this a different way, but I couldn't take it." A smile crept back to your lips.

My smile grew larger as butterflies began to swim in my stomach. I leaned against you a little more.

Gently your finger slipped under my chin, lifting me eyes to yours. Again our lips met sweetly, pausing for only a moment between kisses. I could still feel your warm hand barely rubbing my back.
The corners of my lips began to curve as soon as yours had. My heart was already pounding.

You pulled one of my hands from behind your back and held it close to you. "You're shaking," you said looking down at me.

I hadn't really noticed until you brought it up. I looked at my hand for a moment. "It didn't seem like it to me," I paused. "But I guess I am."

You chuckled and kissed my once more before pulling me close.

"You guys can come back," you called to my friends down the hall.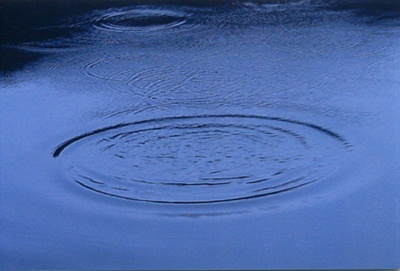 © Alyssa J., Gibsonia, PA