Stay Me
February 22, 2009

As I walk up to the top of my success, I stumble across myself. 
It makes me wonder where my life has gone the last seventeen years. 
All of the vibrant colors.
 Everything rushed at me. My accomplishments, attitude, and slip-ups. 

Mistakes have been made, and people stripped away. A little color faded; but these hazel eyes have seen plenty. 
Hard times, but even more extravagant times.
 I look up for an answer, but only see the clear, crisp sky.
I've learned that as waves slash and the wind floats; so does life itself.
 Sometimes you will see the unexpected, the consequences. 
It will plummet upon you; pinning you up against the rock. 
As the water flows though, and the cool breeze blows, so does the movement of our lives. 
At one point in time, everything will descend into the order that it is supposed to.

 The direction might be unknown, but you will always secretly know. 
Life will carry on.
I reach where I finally want to be. The top. 
I place my feet at the edge's tip, and look down. 
All I can see is the outline of my body, a dark shadow in the water. 

Every instinct is telling me to jump - to go for it. 
Do something I have never done before. 
Take a chance and let myself go. 
Be free, but most of all, always stay me.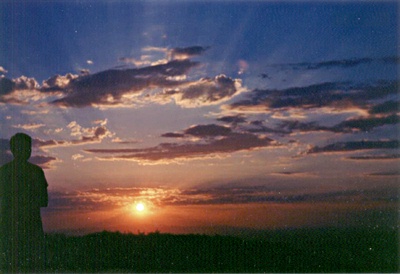 © Jovee B., Dededo, Guam