Anita Grants Us the Painful Gift of Memory
April 27, 2012
We have read books about it, seen movies about it, and discussed it, but nothing could have prepared any of us for hearing the intensity and pain of a first hand account of the Holocaust.

Last Friday, my classmates and I visited the Connecticut Capitol Building in Hartford for a Holocaust Memorial ceremony. The keynote speaker was a survivor named Anita, who described the time she spent in the camps from age eight to sixteen.

Anita was brought in the cattle cars, stuffed so tight that she could not move. The only way she could move was when the people next to her died of heat, hunger, dehydration, or suffocation. Then, at the camp, she and her family were shaved and tattooed. She said that the bald head made them look "like aliens" and that it took away their humanity. This is where her story diverges from the common tale. She went to do extra labor and that got her out of the camp. When the volunteers were sorted for life or death, she was put into the latter group.

Somehow, she managed to get back into the line and hid her immature figure so that she looked stronger. She was saved. Then the story resumes the normal pattern, that is, until one officer took particular interest in her. On her birthday, he gave her small extra bits of food, and granted her wish to go swimming in the lake, with the promise she would not run away. When the war ended she was taken to a hospital for care and fought hard to become healthy again. Her will was great because she had heard that her father was still alive. When she was let out, she went to the arranged meeting place, only to find out that her father had been recaptured by the Nazis and killed. Her strongest feeling throughout the war was that no one helped.

By the end of her story, we were all in tears, even classmates I'd never seen cry during all the years I've known them. We were all so shocked, not by the facts, since we had heard them all before, but by the unfairness of it all and by Anita's will to live. I tried picturing myself in her position, alone, hungry, not knowing what the next day, minute, second, would bring and I knew that I could not do it. I would have been dead within a week. Anita fought for eight years. As she recalled the terror of not knowing whether her next shower would clean her or gas her, I shivered. Throughout the story, I saw my friends do the same. Her main point was that we, the children, are her greatest hope, for we must remember and when the time comes, we must act.

She is right. It is not enough to remember. If something of this magnitude ever happened again, we could not just sit by and watch. Anita said that in the camps, she saw allied aircrafts flying above them and wondered why they didn't just bomb the camps. Everything could have been so different if they had. The next time this happens, if ever, we, the youth, must act.

Thank you, Anita. Thank you for your story, your bravery, and for your information.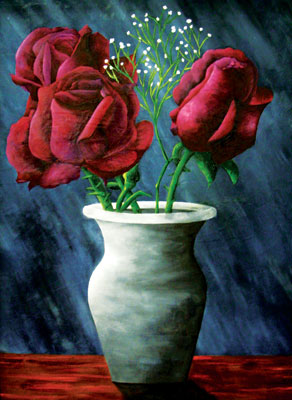 © Brandon S., LaFollette, TN