One Still Night
MAG
December 24, 2011
As the night softly slips downward, I lose myself in the disillusionment of the day. My mind still stirs with a listless buzz, but my eyes are sore and my head aches. The day has been a seamless limbo, a collective sigh in anticipation of the holiday to come – Christmas, our Christmas at last. And a nervous gurgling inside me tells me tomorrow is that day indeed.

I am at that point when the holiday has not yet lost its full flavor, though the magic has already died within me. It is hard to know what to think, what to feel. All around me stills and strains in preparation. I am asking myself, "If Christmas is nothing, what is everything else?" Another cracking piece of my adolescence falling away into a pit of hazy memory. It is a tell-tale sign of my predicament and that of all the rest of young humanity. The final vestiges of my childhood have worn paper-thin.

It seems we are driven as if by nature and the great force that is irony to turn on our precious childhood, which we once slept so soundly in, which guarded us from many great things, and kill it, crush it like glass, rip it apart piece by piece with bloodied hands. Then the water rushes in and we cannot breathe. We never learned to swim. When people are older, they look at their hands and say,



What have you done, hands of mine,

That you could kill a thing so meek,

That I could live in a world so bleak?

My God, my God, where is my childhood?

If only I had spared it

While still tender and sweet.



It's all nonsense, of course, and in our minds we know it. Yet people will indulge all the same. For me I cling to what I can and welcome what I must. The trick is seeing all the stars born before the star that now fades, and the star yet to come, simultaneously.

All things change. My boyhood, however, is still for perhaps a few more moments my own, and I will enjoy what remains of it. This will be my last Christmas with my family while still living under their roof, so tomorrow I will rekindle old fires and enjoy good company. Will I be ready?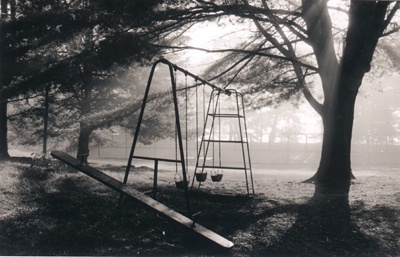 © Steven S., Marblehead, MA