Friends Sleepover: Use and Used
October 9, 2011
To me, friends are one of the most important things. I consider them the same level as family. I treat them the same way as family and think of my closer friends as family. With this being said, its no surprise that I'm close to many of my friends. Also it seems like my closest friends are younger then me, and just just a year or two either. I don't know why but I just get along better with slightly younger kids (though I do have one good friend my age). I'm 16. You have Eli who is almost 11. Gared who is 11. And Brian who is almost 14.

Eli and Brian are brothers. Eli is the shortest of us all (considering he is the youngest) and has long hair. He is pretty active but still plays video games often. He is in 5th grade. Gared is the middle height one and though he plays video games extremely often. Does go outside and games games albeit it make take some convincing at times. He is in 6th grade. Then there is Brian. Out of the three he is the tallest. He is one to be where his friends are, like me. He is in 8th grade. Finally you have me. I'm the tallest of them all. I'm likely to be where they are, doing what they are. I'm in 11th grade. Of course there are many more friends then this (actually only two good ones) but I could go on forever.

The last thing you need to know is that I have a hard time sleeping on floors. When I do sleep on them I will get up every couple hours and overall not sleep well. The very first time I slept at Gared's house he had 3 other friends sleeping over. Gared's sister, 15, also had one her her friends sleeping over. Gared's sister and her friend slept in their room. Gared and all four of his friends slept in the living room. Gared had the couch, Brian and Eli had an air mattress, Gared's other friend and me had the hardwood floor. That night I got up every couple hours or so and wound up not being able to fall back asleep after 7 A.M. I was considering moving Eli over on the air mattress and squeezing on it. At least I had my laptop so I just went on that till they got up about nine. I told them that I'm NEVER sleeping on the floor again. This happened August 2011.

Just recently we had another sleepover. This time it was just Gared, Brian, Eli, and me all at Gared's house. I was to sleep on the couch, Gared next to me on the floor, and Brian and Eli on the floor elsewhere in the living room. Brian fell asleep first at about 1 A.M. Gared, surprisingly, since he is usually the last to fall asleep, was out second at about 1:30. However he fell asleep on the couch watching TV. Eli was watching me play Minecraft on the computer but eventually went to sleep at about 2:20. Right after he said he was going to sleep I started shutting down the computer. I was going to go to bed now since everyone else was.

I was wrapped up in the blanket I was going to use because I was cold so I had a blanket however my pillow was on the couch where Gared happened to be sleeping. In the two minutes it took my computer to shutdown Eli was already out. I decided I would try to sleep on the floor but didn't give it high hopes. I still didn't have a pillow though. My head was at the bottom of Eli's feet so I used his feet as a pillow. Though that wasn't to comfortable so I then moved my head up to his ankles. I was so tired that I fell asleep but....not for long. At about 3:30 or 4, Brian was cold and so him moving and the fact that I wasn't in a deep sleep woke me (my feet were at his side). He woke Eli to ask for a blanket and did other things before laying down again While he was talking to Eli, Eli moved and my head was no longer on Eli but now on the floor. When Brian laid back down he hit my foot and I leaned up. He asked me what I was using for a pillow (which I don't know why but he did), so I looked around and said, "I don't know, Eli". He started laughing pretty loud this early in the morning. I was so uncomfortable that I wanted to get off the floor so even though Gared was on the couch, I figured I could go on the opposite side (remember how I said I'm the tallest, the couch with just me on it isn't big enough never mind two people). I put my head on the opposite side as Gared and my feet on the back of the couch above Gared. However they didn't stay there long and slip down the couch landing next to his head. I just kept them there. At about 5 Gared's friend's watch started to go off because he forgot it there from the first time I slept over. Gared eventually got up to turn it off after it had awaken him, Brian, and me. And he stayed on the floor next to the couch. This means that I finally had the whole couch to myself though I didn't mind having him there with me.

In the morning, Brian and Eli had to leave by 9. So when they left, Gared and me got up. However once they left Gared wanted to play X-box 360 and I wanted to go back to sleep. I was on the couch so I told Gared to just sit on me. That's exactly what he did. He isn't that heavy (about 90 pounds or so) and his weigh actually pushed the soft blanket against me even harder so I was quite comfortable. I pulled the cover over my head and went to sleep for another hour or so while he sat on me. When I got up my right leg was a little num from him sitting on it but I shook it a little and it was fine. Because I din't feel like moving he continued to sit there for about another half hour or so till eventually I got up to go to the bathroom.


Every now and then I will joke with Eli now saying that I need a pillow or something similar! This is when I both used and got used by my friends at a sleepover!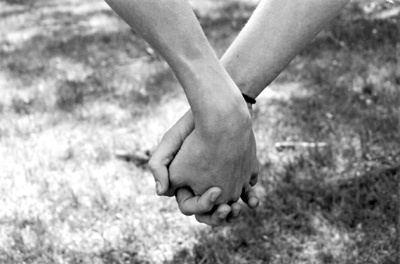 © Alexa T., Pompton Plains, NJ