Cliff Jumping on the Colorado
October 5, 2011
We had ridden in a bus to this spot on the Colorado River. It had been a two-hour bus ride, and it was very bumpy. However, if you have never been to the Colorado, you have never experienced pure beauty in its most natural form. The mountains and plateaus we passed were more beautiful than the stars in the sky. As we drove, I remember thinking about what it would be like to stand on the peak of one of the mountains, and how I would be able to touch those twinkling stars. It was an incredible relief to be out of the bus when we finally arrived at our destination, the Colorado River. It was nice to breath in some fresh air after a long bus ride with twenty or so other people.

I was nine years old at the time, clueless and fearless, almost to a level of utter ignorance. As I got ready to board our raft with my family, my mother stopped me. "What?" I asked. "Let me check your life jacket," she said with an impatient tone. With a sigh, I hopped back out of the raft and stood at attention. At nine years old, you could say that my sense of style could use a bit of work. I was the ultimate tomboy, not that there's anything wrong with that. If you took a picture of me from the neck down, you would never know it was a girl under all of those boyish clothes. I was extremely fit, as at the time, working out, climbing and running were "fun." On that particular day, I had chosen to wear a pair of cargo camouflage shorts, a black shirt and of course my "cool" H2O shoes. For the record, I never thought they were cool, but my mother thought otherwise; she also thought it would be fun if the whole family wore them. Additionally, I was equipped with probably the geekiest glasses on the planet, a bright red life jacket, and a helmet. I had better hoped that my rescuers weren't colorblind, and if they weren't they would be after gazing upon my psychedelic life jacket.

After a thorough examination from my mother, I hopped back in the bright red raft, which was almost as vibrant as my life jacket. It was a relatively small raft, with its occupants being my mother, father, our guide and myself. Once we were in the river, I began to get nervous as I saw all of the rocks and waterfalls up ahead that we were going to have to cross. As we paddled, or should I say attempted to steer our raft, I began to question whether or not this was such a good idea. Before I could worry any more, we fell down a 6-foot waterfall. That may sound miniscule, but when you are hurdling at an uncontrollable speed, and suddenly you are free falling, that 6-foot drop feels more like a 60-foot drop. I should have been more prepared when we hit the next waterfall, but when we landed I flew out of the raft into the 55 degree water, only to be grabbed by the back of my life jacket by my dad. He quickly lifted me out of the water and back into the raft in one swift motion. It all happened so fast; I didn't realize the gravity of what could have resulted in bouncing overboard! I was lucky that my father had quick reflexes!

Once we found calm water, we pulled over to a little beach area to have lunch. At this point, all of the groups had joined up, and were sitting along the rocks while enjoying our lunches. As I sat wondering what would come next, I noticed a 20-foot cliff overlooking the water. Just as I finished my lunch, one of the guides announced that there was an option to jump off of the cliff into the water. Without thinking, I ran over so that I could be first in line. To this day, I wonder what was so appealing to me about jumping off of a cliff into 55 degree and somewhat shallow water. Moreover, there weren't any stairs or harnesses, so you had to climb up, and once you were at the top the only way down was to jump. Once I reached the top, I walked over to the edge, and looked down. I remember thinking that the cliff had looked a lot smaller from the ground. As I backed away from the edge, I took a moment to admire the scenery. It was magnificent. The bright blue sky, puffy white clouds, luscious green trees and bubbling river. It was perfect. The only glitch was I was standing on the top of a 20-foot cliff with only one way down. Finally, I took a deep breath and jumped. As I fell, it felt like I was moving in slow motion. After what seemed like forever, I finally plunged into the icy water. As I reached the floor of the river, the shock of the frigid water hit me, and it felt like hundreds of needles pricking my skin. As I surfaced, gasping for air, I saw my mom and dad clapping and cheering. I swam to the shore and dragged myself onto the beach. As a side note, I didn't have a towel so I froze to death the rest of the trip.

I will never forget my experience on the Colorado River. If you ask any of my friends, they will tell you that I would rather jump off of a cliff than ride a rollercoaster. I still have a great love for climbing anything, and I now partake in rock-climbing competitions on cruise ships during the summer. I had a fantastic time that day, and look forward to going back out there. I will never forget the day I took a leap of faith into the Colorado River.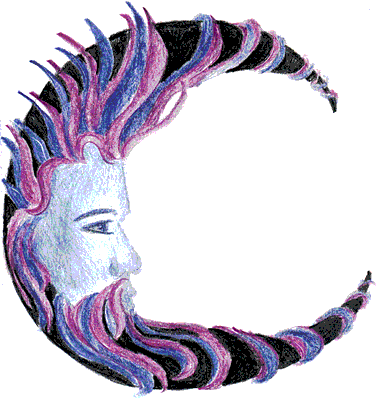 © Vanessa M., Glendale, AZ