Silence Has a Sound
July 24, 2011
When I was about 10 years old I had a best friend named Natasha.She and I were like Siamese twins, completely inseparable. We used to ride our bikes together and play games. Our favorite game was hide and seek.

One day in the summer me and Natasha were playing hide and seek in her large backyard.It was Natasha's turn to seek and I hid behind one of the huge oak trees that sprinkled her yard.My suspense built until I felt it was gonna burst in a huge bubble out of my chest as I heard her count to a hundred.There was silence after she finished counting and I waited for her to find me.I must have sat there for hours; my rear was getting numb. Finally I heard the back door slam open and shut and at first I was angry. Did this girl really go in the house and had some of the cookies and lemonade her mother always made while I sat here bored to death?Just as i was about to peek around the corner of the tree I heard her mother shriek. It was the scariest sound of my life and still rings in my ear.

I ran from behind the tree over to where her mother was standing.There passed out on the ground, was Natasha.She hadn't moved from the counting spot.I wanted to ask what happened but it was like my throat seized up; not a single word could escape. Even as more people came and the ambulance carted her away to the hospital, my vocal cords remained frozen.There was no way I could speak.

Later that night my mom told me that Natasha was in the ER because she had suddenly developed some type of leukemia.That was a word I was familiar with;my great grandmother had died of it just last year.I was frightened by the thought of Natasha lying in a hospital bed, as sick and yellow skinned as my grandmother was before she passed away. I tried to ask the question that for some reason couldn't come out.
"Mom, is she gonna...?"I couldn't say anymore and I didn't have to.
My mom rubbed my back.
"No honey.Her sister Mary is a match and their going to take some cells and whatever else they're going to need from her so they could give it to Natasha."
I was relieved but something started to bug me.
"What about Mary?"
My mother looked confused.
"What about her?"
I shrugged and gnawed on my lower lip. I wasn't sure how to say this, but I was a little concerned about Mary's well being.
"Well, doesn't Mary need her cells?If she gives them all to Natasha,she'll be sick."
My mom laughed and wrapped me in a hug."Don't worry, honey. The doctors are gonna pump Mary with extra cells so that Natasha could have them when she needs them. Mary will be fine."
Even with my mother's words of comfort, I still wasn't convinced.


Over the months or so,Natasha was in and out of the hospital. It was like her second home. And whenever she went, so did Mary. I was the only one to notice how Mary, then only 8 years old and a used to be chatterbox, was suddenly silent and withdrawn.She'd stay in her room for hours, coloring every page in her coloring book silently.I remember one time I went to their house for a sleepover.It was one for those rare times when Natasha was starting to feel like her old self. Everyone was in a good mood.Her mom ordered pizza and made us some popcorn.Then she sat with me,Natasha, and Mary downstairs to watch a movie.The three of us started throwing popcorn at each other and laughing and even had a mini pillow fight.It wasn't until Natasha had one of her coughing spells and we had to stop that I noticed.
"Hey, where's Mary?"
While we were busy having a good time, Mary had silently slipped out of the room.
Natasha's mom gave Natasha some apple juice and fluffed her couch pillow behind her. "she's around, don't worry."And her eyes went back to the screen as her arm slipped around Natasha's bony shoulders.It bothered me that Mary had left, but what was more heartbreaking was the fact that nobody had noticed or seemed to care.

A week or two after that incident, Natasha had to go back to the hospital for a dialysis checkup.I had stopped by to wish Natasha luck and to bring over some coffee cake my mom had made, Natasha's favorite.Later we would each have a slice with a cup of coffee milk, which was basically a whole lot of a milk and a very little amount of coffee, just to make us feel grownup. Her mother was frazzled;she always was when Natasha had to go to the hospital.As she was running around gathering her things,I saw Mary standing in the doorway.She was gonna go too, since she might need to donate to her sister again.
Her mother saw her and was instantly annoyed."Mary for God's sake will you go upstairs and put your jacket on?We don't have time for this!"
Mary opened her mouth to say something, then seemed to change her mind.She stood there for a moment longer and then said:"I love you mommy."
Her mother just sighed impatiently."Will you GO Mary?"
Trembling slightly, and on the verge of tears, Mary fled from the room. I heard her little feet going up the stairs and I heard her bedroom door close.
We waited for about 15 minutes and then Natasha coughed again and her mother just couldn't seem to take it. While she gave Natasha some water she asked me to go upstairs and tell Mary she had to come down this very instant.
I went up the stairs slowly. I felt really bad for Mary; she had been neglected ever since her sister got sick.I knocked on her door and got no answer. Probably sulking , poor thing I thought. I pushed open the door. "Mary?How're you feeling hon-"
I gasped as I saw bloody water trailing from the bedroom to her little bathroom.I raced over there and there was Mary.She was lying in a tub full of water and her blood and she was wearing her pink jacket.I screamed.

As her mom and the paramedics came in to retrieve the body,I sat on the toilet, unable to move, to breathe, to speak, to do anything. Natasha was in the corner crying hysterically asking why her sister slit her wrists.
While I was sitting there watching this scene unfold, I noticed something out of the corner of my eye. It was a note lying forgotten on the floor. Something about it reminded me of Mary so I picked it up:
'I'M SORRY BUT I JUST HAD TO DO IT. I WAS TIRED OF ONLY BEING SEEN AS A DONOR FOR NATASHA.I LOVE HER, BUT THIS WAS ASKING FOR TOO MUCH.I MEAN SURE, AFTER THE PROCEDURES NATASHA FELT ALL BETTER FOR A WHILE BUT I FELT ALONE, INVISIBLE.I WAS ONLY NOTICED, WAS ONLY IMPORTANT, WHEN NATASHA NEEDED ME. WHEN SHE DIDN'T,I WENT BACK TO THE SHADOWS.I COULDN'T EVEN GET A SIMPLE I LOVE YOU FROM MY MOMMY TODAY.WELL, AT LEAST I PUT ON MY JACKET.
MARY.'
**************************
To this day I still have that letter. It reminds me to never ignore a person even when they don't say much. I know now that when a person is silent, that's usually when they really need help and that we should always be there for them no matter what.
I keep the letter for a lot of things. As a reminder of what happened.As a guide of how I should try to help people.
But most importantly as reminder that silence has a sound.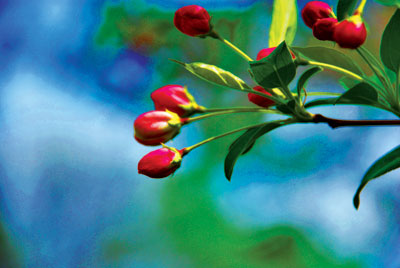 © Hannah B., Princeton, IL