Gotta Love Support
June 14, 2010
I watched every move the soccer players made with a sharp eye. Everything they did was precise and it all happened so quickly. Their feet moved like lightning and their hair swished sharply every time they switched the direction they were going. The bright stadium lights caused blurs of light to outline their bodies, making them look completely magical.

I took a deep breath and exhaled as one guy saved the ball from going out of bounds so flawlessly. I even got a shiver from witnessing this. I heard Alex and Diana share with each other how "sick" that move was.

The bitter cold stabbed at my body as I continued to watch the game. Every time something amazing happened I'd get chills and start shaking. I think the cold played a part in that, though.

A few minutes before the game ended, Diana stood up out of her chair. "Let's get a head start," she said.


"I agree," Alex confirmed as she also stood up.

I copied them. While putting our portable chairs back in their bags, we kept a close eye on the game. Everything they did was just so perfect and it was very hard not to watch. Out of the three of us, I was probably the most amazed. And the reason for that was because in exactly five days I would be risking everything I loved.

I closed my eyes tight as I thought of that. If something went wrong on Thursday, I would never be able to play soccer again. If the doctor makes just one little mistake, I could lose everything. That's all it takes, one mistake…

We finished putting our chairs in their bags and began walking towards the parking lot to where Diana's car parked. I purposely walked a few feet behind them. I felt a breakdown approaching me, and I really didn't want them two to witness it. I was embarrassed and I didn't want them to see how weak I really was about what I was about to face.


After we found Diana's car, we threw our chairs in the trunk. Then we climbed into her car. As if on cue, as soon as I got settled in the backseat, I started to cry. The tears burned like fire against my ice cold face.

"We're going to sit here until my toes are warm," I heard Diana say from the driver's seat. "I'm not driving until I can feel my whole foot." Alex mumbled something to Diana and then they both laughed.

"Franklin is being quiet," Diana observed. "And she's hiding in her little turtle shell."

I had my knees pulled up to my chest and my face was hidden in my knees. I was attempting to hide from them so they wouldn't see that I was upset.

"She's smart. She's keeping warm," Alex told Diana.

"I don't know," Diana said. "Lex, I think something's legit wrong. Franklin! Say something! Are you okay?" Diana asked. I shook my head no while trying to keep my face hidden. "Well, what's wrong? Are you crying?" She turned the heat down and then listened carefully. She then reached her arm back towards me and made me show my face. When she saw my wet face she gasped. "Dude, tell me what's wrong?" she demanded as I put my face back on my knees. I didn't answer. "Is it soccer?" she asked.

"Kind of," I whispered. I didn't use my full voice because I didn't want them to hear my voice shake.

"Why?" she asked. I didn't answer. "Why?" she repeated in a stern voice. I still kept quiet. The only noise in the car was the sound of the heater and my heavy breathing. It was more than awkward.

"Ashley," Diana said firmly. I knew she was serious now. She only used my real name when she was crucial. "Look, I have half a tank of gas left in my car. We're not leaving until you talk. We can be the last one's to leave, babe," she threatened.

I sighed and kept quiet for the next ten minutes. Almost everyone had left. There were only five other cars sitting in the parking lot. "Franklin," Alex whined. "Just tell us what the problem is."

If my eyes would've been opened I would've rolled them, but they weren't. That's how I felt about the whole situation. It was stupid. Pathetic. Unreasonable.

"First of all, I know you well enough to know that you wouldn't cry about something stupid, so don't be embarrassed to tell me. Second of all, if it's soccer related you know we can understand," Diana pointed out.

I put my head up. "Diana, you can not understand this. In five days I'm getting part of my foot taken out. If the doctor messes up, I'll never be able to play soccer again," I cried.

"Franklin," Diana said in her sad, quiet voice. "You will be fine. I know you will. The doctors know what they're doing. In one month, you'll be recovered and playing soccer again."

"But if they mess up, then I won't be," I said quietly.

"What do you think they're going to do wrong?" Diana challenged. From the way she said that, it was obvious that she thought I had no legitimate answer. But, she was wrong. I did.

"There's a nerve right on top of the bone. If the doctor were to cut it when he makes the incision…" my voice trailed off.

"Franklin-" Diana began.

"Nerves are very important. My grandma can't work anymore because she has a damaged nerve," I sobbed. My voice began to crack, to change volume and to do all other embarrassing things. It was horrible. "If something happens to that frickin' nerve, I'm screwed. It kills me to think that I might never get to kick a ball again." I broke out crying worse than ever.

"We're playing tomorrow!" Diana quickly told me.

"Diana. I appreciate that, but I still want more," I told her.

"Look, what happens, happens. Whatever is meant to happen will happen," Diana said. "And I'm sure it will all work out fine. Plus, you have reason to look forward to Thursday. We're watching Hannibal Thursday night!" she exclaimed.

"Oh joy," I said sarcastically as I imagined myself laying on my couch still drowsy from anesthetics, my foot wrapped up and hurting, and Diana and the rest of the gang freaking out about the creeper, Hannibal, the cannibal.

"I know you're excited," Diana smiled. "How many other soccer coaches would come over to their kids' house and watch Hannibal with them after their foot surgery?" she asked cheerfully.

"None," I answered with a smile.

"Aw, she smiles!" Diana said and then she put her car in drive. "Now am I taking you home or are you coming to Alexs'." she asked.


"I don't care," I replied.

"Okay, then," she said as she pulled out of the parking lot. "Franklin, I want you to know that you shouldn't be embarrassed about being all upset about this. You have a good reason. You wanna hear a funny story?" she asked me, but didn't wait for an answer. "Okay, back when I was little kid, my parents would tuck me into bed and stuff. And then, ten minutes a later I would walk into the living room crying my eyes out and telling then that I don't want to die. But I'd also tell them I didn't want to live forever either. So yeah. That's the kinda stuff I cry about. You cry about reasonable things," she told me.

Alex laughed. "Wow Diana, why am I not surprised?"

"Shut up, dude," Diana chuckled.

"I used to do the same thing," I admitted. "So I guess I do cry about stupid things," I told her.

"Franklin, that's not the point of the story. Compared to crying about that, your foot thing is like, super important," she said.

We started nearing 98th Avenue. "Hey, just take me home okay?" I told her.

"Are you going to sulk around?" she asked me.

"Yeah," I replied like it was obvious.

"Then I don't know if I should take you home," she thought aloud. She started slowing down and speeding up. She was being very indecisive. "Lex, what should we do with her?" she asked as she turned on 98th. I thought that was the finalization that I was going home. I was wrong. "You know what? I'm taking you with us," she said.

"But you're already headed towards my house," I whined.

"But Franklin, you need me and Alex right now," Diana told me. "Look, we are here for you and you need to know that. We love you, dude. I don't want you going home feeling like crap. You're coming with us and you're going to like it, okay? What is it you like to say to me when I'm unreasonable?" she paused for dramatic effect. "Oh yeah, deal with it."

Those three words made me feel so much better. Out of all the different combinations of words in the entire world, those words were the only ones that would have an exhilarating effect on me. It made me stop worrying for a moment. Someone cares about me. More than one person. If I get hurt, I know they'll be there for me. They have my back. If I can't play soccer anymore, I know them two won't forget about me. And that makes the difference. They are here and they care. I know that if the surgery fails, then Diana and Alex will be there to pick me back up. I think about how lucky I am to have met them. I could never have asked for a better soccer coach than Diana. Even though she's only three years older than me I can count her as my role model. She's such a great person and her support means the world to me. She's hilarious, but at the same time reasonable. And Alex, she knows how to make me laugh. She's funny and she see's all the important things in life. She'll help me if something goes wrong. Because of them, I am ready to face what's coming. I'm done crying and fearing it. What happens, happens. And they will be there no matter what the outcome is. They are solid when it comes to being my side. Operation remove excess bone, I am ready for you.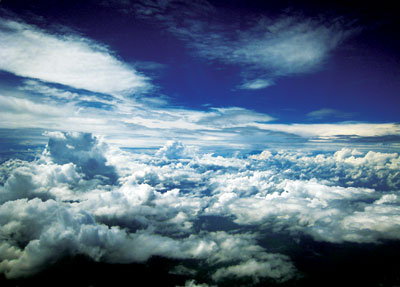 © Jacob W., Oklahoma City, OK