Through The Years
March 13, 2010
Last year, you were all I could think about.
I saw the green marble eyes, blue liquid eyes, brown chocolate eyes? Who remembers? I did - every detail etched into my mind, leaving a burning trail. I let you in last year, and you saw the blazing paths. You saw the beating heart. Last year I was stupid. Last year I fell, cutting open my knee. Last year you cut open my heart. Last year was a first. Last year; a last. Last year was a hot season that marked my sweaty hand being held. Who wants to grasp my damp fingers? You did, last year. I can say, because of last year, I know what it's like when someone else's fingers fill the spaces between yours. I was not satisfied…but that was last year.

This year is a time for learning. You think you know it all, but you're always learning. This year I reach out to the pink fruit at the tops of the trees when you settle for the bitter blossoms beneath. This year is be different. This year I stay afloat. I do not sink in your liquid blue eyes (green marbles, dark chocolate?) and I am not to be fooled again. This year I see you under UV rays and not the sun that bronzed your skin gold like last year. This year I see the details, and I see you with them. This year you can't look me in the eyes. This year you know you won't get away with it again.

Next year I will have a feeling. Maybe it will be an epiphany. But next year I want to know how it really feels to hold a hand. Next year I want change and surprise (myself). Next year I may be ready to chip away the sides of this cocoon. It's mouldy in here and I think I'll be ready next year. Next year, though, I think I will be unstable. Next year it will be a feeling, and a feeling can take over a lesson learned. Love (who said it was love?) breaks boundaries and rules and hearts. Next year.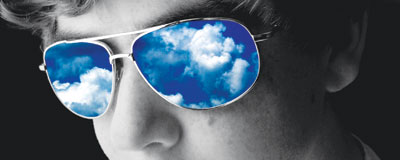 © Joseph B., Mesquite, TX