Dear Harris
January 8, 2010
Dear Harris,
We both keep mentioning that we want to show each other we care, which is hard to do over AIM and our text messages that go from ten at night until one of us falls asleep in the earliest hours of the morning. I decided to write this. I don't really think you have to do anything- the fact you remain by my side after I yell at you for reasons beyond your control is enough. I wake up and wonder how we're still together after I've bitched you out five times in the past three days. I really wonder how you put up with it. I wish I didn't do it. I've just been incredibly impulsive. And I apologize, yet again. I know you've already forgiven me, but I still feel guilty for doing it to someone I love.
I do love you. I know I do. I don't care how many times Adriana is going to tell me to dump you for D.J. Unlike D.J., you're in touch with yourself. You seem to enjoy staying up until two A.M. talking about romantic stuff. I love that about you. It's one of many things that make me love you. That and your personality; you're loud and annoying. I like that a lot, especially since until I befriend someone, I tend to be a bit on the quieter side. You're hilarious- you say the most politically incorrect things at the wrong times. It's funny. You're funny. Jews always do make good comedians. Like I was watching Comedy Central yesterday, and Rich Vos was on there. He's Jewish and kept making Jew jokes. I kept thinking of you.
Thinking of you- I find myself doing that much too often. You're sort of in the back of my mind all the time; except at school, where I seem to be receiving too many empty threats from teachers to be thinking about this wonderful guy I just happen to be going out with.
You are wonderful. Wonderful is an understatement. You put up with me yelling at you. You keep telling me I'm not crazy. "I'm not crazy; I'm just a little unwell. Right now, I know you can't tell. Let me say enough and you'll see a different side of me." That right there is a Matchbox Twenty song. Kind of fits our singular situation, but you've seen the different side of me. It's not really a side, it's just me. I'm a bit neurotic. It's just part of my personality; I unwillingly push people out. I've given you that excuse too many times, but I've watched it happen just as much. I don't want it to happen to us. I never want to lose you. NEVER.
I told you that you're given two ears, two eyes, two arms and two legs, but only one heart because someone out there has the other one. I also said I think you have my other heart. Your reply? "I will keep it with me. Always."
That may just be the sweetest thing anyone has ever said to me.
You said other things that night. It was sometime in mid-December. It was one of the greatest talks we've ever had, haha. I told you that I thought I was starting to fall in love with you; you said you already knew you were in love. You also said anything was possible and we might be end up married. I said it couldn't happen- I'm a Yankees fan, you're a Red Sox fan. The rivalry is widely known to any sports fan.
You said you didn't care if I rooted for the Yanks; you still loved me.
I can tell we'll be together for awhile. Camp will be amazing. ABSOLUTELY AMAZING! I can't wait until this summer. It could be the worst camp ever- horrible agenda, bad celeb guests, dealing with Flufferpuffer all while we're surrounded by the drama of Justin and Kevin, but it'd still go down as the best camp ever. It'd only be because I got to spend five days and five nights with you.
I kind of like to think that six months down the road we'll be together. A year I can see. I can also see myself, fifteen or sixteen, still going out with you.
I don't want to sound crazy, but sometimes I even think I might still be with you when I get out of college. I know that sounds ridiculous, but have you ever known me to think rationally?
It may have been in pieces, but I gave you the best of me. I may still like D.J. a little bit but I'm not torn between you two. I know who I want to be with.
Harris, I love you.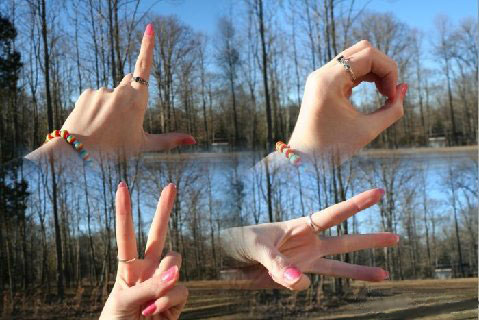 © Kayla D., Croydon, IN