My Best Friend
September 25, 2009
Have you ever met a guy, when you just know that hes one of the nicest guy you've ever met? Hes just the kinda guy that is always doing nice things, but he just doesn't realize it. Only because he does everything genuanly, not just for attention. You also know that he is completley honest because hes been you friend since kindergarden. Only when you were little you didn't realize all the things he did until you got older.

My best friend is one of the nicest, most sweetest guy you would ever meet. He's always been there for me no matter what the situation is. I think we get along so well though, because we both do the same things. Were similar in the way that we both race motocross, so therefore we like most of the same shows. Whenever he has a race I will come and watch, and whenever I have a race he will come and watch. Also though theres the weird similarity that both of are parents are divorced. So if im ever upset about anything he completley understands.

I think that the only difference we have is that I dont like baseball. And that's one of his favorite sports in the world. The only weird thing that has ever happened though, is as we got older we started to have feelings for eachother. The funny thing is though, is that that was the first thing everyone knew would happen. The thing I really like about him, is the fact that he won't make us hanging out weird. We can still remain great friends, which I love.

I guess all I am trying to say though is that, hes always been a great friend. And we will hopefully always continue to be great friends. Hopefully nothing bad will ever happen beetween us, and we reamain friends.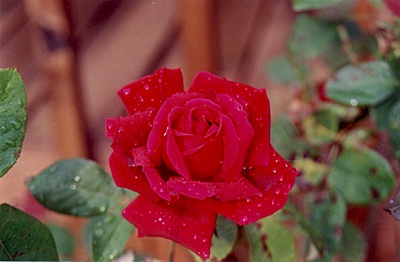 © Jami U., W. Hempstead, NY