An unconditional love
November 10, 2019
I could never repay you for everything you have done for me. I often take advantage of you, but I never meant to. I have never had to question whether or not you would be there for me. You sheltered me from the world, protected me from harm's way and gave me guidance when I needed it. Although, most times I never listened, you never gave up on me.
You never had it easy, growing up in a dysfunctional family while trying to find yourself in the midst of it all. You made mistakes growing up, some easily fixed while others followed you for the rest of your life. I've watched you cry over those mistakes, the ones that haunted you in your sleep, the ones that linger in the dark and come to the light at the worst possible times. Growing up, you always made me promise that I'd do better than you, that I'd be better than you when I get older. But I always felt like being like you would make me the greatest person alive.
I've watched you struggle to pay bills, I even watched you cry while budgeting. But, you were able to turn your struggles into life lessons for me. You taught me how to budget, how to clean, how to cook, but mostly how to be a strong independent young woman whenever I needed to be. I always felt like you were too hard on me, that I'd never need to learn anything you were trying to teach me. It all felt useless to me, I never understood what you went through growing up and how you didnt want me to go down the same road as you.
Whenever you felt like I was heading down that path you'd talk to me, sometimes you would get frustrated when I didn't understand what you were saying. But, I was young. Now that I'm older I realized that what you were trying to teach me was for my own good. Even though we argued about it often, you were only trying to teach me how to reach my full potential in life. It was tough love, a love that I needed.
Your love was the first love I ever received, the first love that taught me how to be strong when I felt weak, how to love those who had done me wrong, and how to love myself when I felt like I didn't deserve it. I never thought you could love someone so much, how you love me. I've seen you cry and beat yourself up over the life you wished you could have given me. You put me back together when I tore myself apart completely. You are my best friend, my shoulder to cry on, my hero.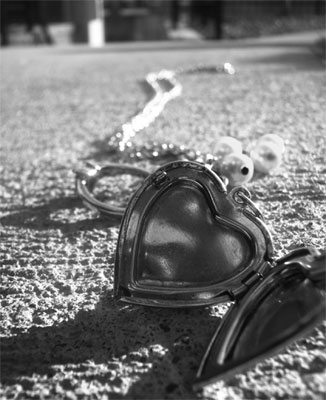 © Francesca Y., Robbinsdale, MN