We the people
October 28, 2019
I was at the entrance to see of the veterans get off of the plane. I watched as some of them walked and some got to be wheeled around. I got to see the tears in the veteran eyes as they saw everyone at the airport. The tears looked like he just lost one of his close friends in battle. They got all the love from their family members, they looked so exctied to see everyone. I waited with my dad to see my Uncle Frank and when I got to see him. The first thing that I said to him was "Thank you, for serving our country."
It was so amazing to see how many veterans there were and to see how many fought for our freedom. It blew my mind away, there were so many veterans on that plane. They deserve more attention than they get, they fought for our freedom and we should be more thankful for it.
We should appreciate what the veterans do to keep us safe. When I was talking to my uncle Frank I got emotional because of the stories he was telling us. Some of them were very tragic and sad because of what they had to go through. They will never forget what they saw when they were fighting. They also had to witness a lot of their close friends die at battle and that was hard for them to do. We should appreciate them because they fought for our freedom and our rights we have today.
The reason why we are able to vote is because of our veterans. They fought for our freedom and they fought for what we have today. I vote to honor veterans because my Uncle Frank was a veteran and he fought in a war. They have done so much for us and we should be more thankful and appreciate them more than we do.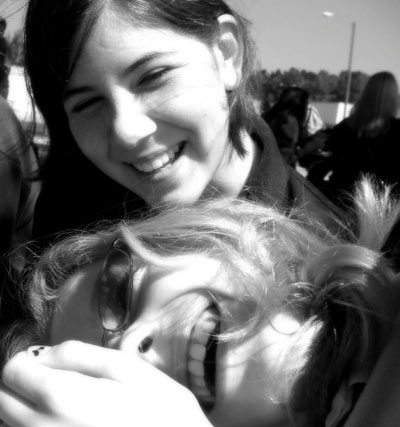 © Nita