I Think Marilyn Manson Is Interesting
January 26, 2011
Last week I was channel surfing then I stopped on the Bio Channel. The Bio Channel was doing a documentary about Marilyn Manson. I kept watching, I could not keep my eyes off the T.V. until it was over. I think people would agree with me that rock star Marilyn Manson is very interesting.

I think Marilyn Manson is interesting because of his Quotes. One of his quotes is "Music is the strongest form of magic." He said in his recent interview .I and Marilyn Manson would agree that his quote is interesting because when you're sad you can play a song to make you feel better.

I think Marilyn Manson is interesting because of his song lyrics. One of the songs are called "Sweet Dreams", and the lyrics of the song are "Sweet dreams are made of thieves, who in mind would disagree, travel the world and the seven seas everybody looking for something." The first time I saw the video to sweet dreams it gave me nightmares because it started with a three horned demon and ended up with Marilyn Manson wearing a ballerina dress. The video is interesting because the video is not a sweet dream at all it is all scary.

Marilyn Manson should be talked about more because he is the best rock star ever to live.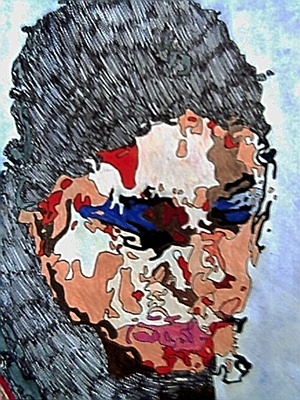 © Sarah A., Morristown, TN