Author-Peg Kehret
March 13, 2010
No matter what type of reading you are interested in, Peg Kehret is the author for you. Non-Fiction? She's done it. Short stories? She's done it. Plays? She's done it. Books-in-verse? She's done it. Teen books? She's done it. And I could go on and on.

I recently started e-mailing Ms. Kehret, and she agreed to an interview for Teen Ink.

1. When did you really get into writing?

I always liked to write but I did not try to make it my career until I was in my thirties.

2. When did you know you wanted to be an author?

When I was in my teens, I wanted to be either a writer or a veterinarian. After polio left me with weak muscles, a veterinary career seemed out of reach. (You have to be able to control and lift large dogs.) I married young and wrote for many years as a hobby before I began submitting my work to publishers.

3. Out of all the different genres/types of books you've written, what type is your favorite? (ex. youth, instructional, monologue collections)

My favorite is always whatever I happen to be writing at the time.

4. How have you created some of your mysteries?

I don't outline my stories. I usually start with an interesting incident, and I have a vague idea of how the book will end. In between I just start writing and make up the mystery as I go.


5.Has your family/friends ever given ideas for stories? If so, which books did they help inspire?

There is a sub-plot in I'M NOT WHO YOU THINK I AM about a teacher/coach who has problems with some parents. That is loosely based on something that happened to my son, who is a teacher and coach. In TRAPPED, the kids rescue a pig who falls off a truck. That came from an incident in Seattle where an animal welfare group that I'm involved with rescued a pig.

6. What is your favorite book that you've written?

SMALL STEPS: The Year I Got Polio. It's the true story of how I was paralyzed when I was in seventh grade, and my year of recovery.

7. What are some of your hobbies?

I read a lot. I work with two animal rescue groups, and do foster care for rescued cats. I like to do crossword puzzles and play board games.


8. What is a book/author that has most influenced your writing and you, yourself, as a writer?

No one book influenced the way I write or the kinds of books I write. However, there is a book that affected how I approached the business of writing: The 7 Habits of Highly Effective People by Stephen R. Covey.

9. What are some of your favorite books/authors?

It's impossible to choose. I keep a reading notebook where I write down the title and author of every book I read. I started doing this twenty years ago, and it's interesting to look back at all the titles.

10. Is there a certain type of writing or genre that you would like to experiment with?

I've already tried every kind of writing that interests me. I've published fiction and nonfiction, adult and kids books, plays, magazine articles, short stories, and verse. I've also published two memoirs.

11. You had polio as a child. How has that affected your life and/or writing?

Most of the protagonists in my books are twelve or thirteen years old - the age I was when I had polio. That's because I can remember that time of my life so clearly. The physical difficulties of post-polio syndrome have impacted what I can do as far as travel, public speaking, and school visits.

To learn more about Peg Kehret you can read her book, "Five Pages a Day: A Writer's Journey".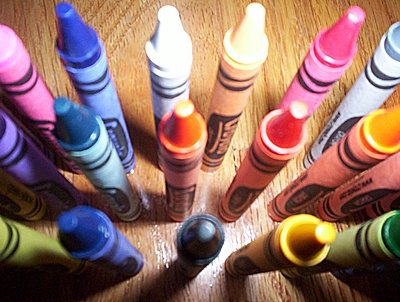 © Valcy E., Stony Point, NY