Disregard the Rumors
September 10, 2008
We were having a class discussion on one of my favorite historical figures, Benjamin Franklin. The class was chatting happily and the teacher let us, so long as we were on subject. It was a bright, cheerful classroom; colored by the many art projects our fifth grade class had been forced to do. Desks were grouped into separate little islands that encouraged us to talk to someone other than our friends. Gray woollily clad clouds were mostly obscuring the blindingly bright blue sky. Overall the day seemed more or less like any other in Maple Valley, Washington.
Looking up at the teacher, I could see that he was about to call time on our little discussion. He clapped his hands and all of our little eyes latched on to him, just as he opened his mouth to speak a sudden static sound rent the air. We giggled, knowing he had been interrupted by the intercom. Our smiles slid from our faces as we heard a faint sobbing between the instant the intercom was turned on and when the disembodied voice began to speak. That was all it took to immediately have a hush fall about the room. We could all sense that something terrible had taken place.
"Teachers, please excuse the brief interruption…" The voice paused, causing a momentary lapse of sound. "We need to address a rumor that has been going around. Students regardless to what you have heard, what I'm about to tell you is the truth." Another pause, my brain came out of hibernation long enough for me to recognize the counselor's voice. I was confused, why would the counselor be on the intercom?

"Many of you probably realized that two boys have been missing from school today and yesterday. You have probably also heard numerous stories about them being kidnapped, sick, or various other things. The truth, of the matter is, well…" Here he trailed off and paused yet again. I could tell by the anxious look on my classmates' faces that they just wanted him to get it over with; I had to admit that the wait wasn't helping anyone.
The counselor coughed, cleared his throat and began again. "The two boys were killed last night." A shiver of shock ran through the classroom like an electric wave. "The police found both boys and their mother locked in a hotel room; their mother was dead as well." Here the counselor's voice began to squeak and fade. We looked at each other, with looks on our faces as if to say, "What's going on?"
"After an examination of the scene, the police decided that the boys' mother had first shot the boys an then herself." Some of the girls in our class gave a small scream and tears began running down their face. I rolled my eyes; it wasn't as if any of us had known the boys. The eldest of the two was in third grade, still two grades behind us. I felt bad for the boys, and I marveled at the horror of their own mother killing them. This incident, however still felt disconnected from me.
"If you would all join me in a moment of silence to honor these two young boys." The counselor sounded as if he were crying. I bowed my head along with the rest of the class and thought about what it was like to die when you were less than twelve years old. That thought stayed with me as I went home on the bus that day, we had early out so I was home around one. My sister and I ran down the side road to our house, cutting through our yard and jumping across the stream as we went along. I nearly tripped up the front steps, racing to be the first one to tell my mom what happened.
"Mommy! Mommy! Guess what happened at school today!" I commanded. My mom looked up from the table and smiled weakly. She didn't like my childish shouting.
"Calm down Hailey. How was your day?" I shook my head and tapped my feet impatiently.
"Two kids from school got killed by their mom in a hotel. The counselor told us so on the speaker." My mom's face went from pleasant listening mode to shock. I nearly grinned, I was proud to be the first one to tell her.
"That's terrible." She hugged both my sister and myself to her. I made a face and pulled away. My mom looked at me with red-rimmed, glossy eyes. I suddenly realized that what I told her had made her sad. No one had any desire nor need to retell the story that evening.
I was lying in my bed that night thinking the whole story over to myself when a complete realization hit me, the boys were dead. They would never get to run, play, smile, laugh, or eat ice cream ever again. Their friends would never see them at school and their family would be going to a funeral soon. I thought back to the only funeral I had ever witnessed at the time, the memories were fuzzy.
The star of that funeral was a boy too; it had been my cousin Lane. I honestly didn't remember anything about the funeral but I remember running around in the hospital with his sister Sierra, racing to see who could find the drinking fountain first. We had been laughing and we got an immediate shushing from our parents. Lane had been so small lying in the large, it seemed big then, hospital bed with a dozen or more tubes and wires sticking out of him. I nearly cried at the memories, Lane had been barely three years old. He'd never had a chance to go to school or make friends. Realization struck, how easily a person's life could end in but a blink of an eye.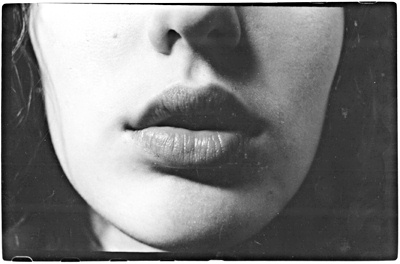 © Samantha A., Southbury, CT