My Community
February 7, 2012
I think that one person can impact a community by helping and connecting with others. I believe that there are many ways to do this. For example, you can collect food for the local pantry or help out at an animal shelter. This is known as "community service," but I like to think of it more as helping and giving to the world. One person impacts a community by bringing people together, and making a difference in the world with each other.

I impact my community by volunteering and donating. I also impact my community by helping the environment and making the world a cleaner place. One of the things I did to help our Earth was for my Bronze Award last year. I started a "Trayless Tuesday" at my school. Before, we used styrofoam trays every single day, and styrofoam is very bad for the environment and it takes over one million years to decompose. So I decided to make a change about it, and every Tuesday they now use paper boats instead of styrofoam trays. This has reduced the amount of trash the school produces immensely, and even after I have moved away, they still continue this. It feels great to know I left behind a positive footprint on the community.

My community affects me as a person because it has taught me what differences I can make in this world if I try and never give up. It makes me feel involved and connected to the people around me. I believe my community affects me in the greatest way possible.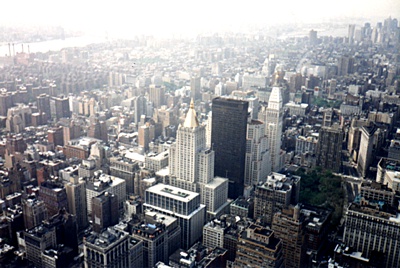 © Kristen L., Wilmington, DE