Fantisty vs. Reality
March 8, 2010
do you ever have those days where you want to escape the world? My life is complicated and messed up and what i did was create my own little world. Made up, in my head, my utopia. But, i visit it to much that i've lost track between reality and my fantisty. i hate when sadness builds up its so exhausting, putting up the act like everythings alright put i do it for people anyway. People say happiness is key, but if that was true then why everyones not happy all the time?

Reality, were not all equal; in my utopia everyones happy all the time because i got them there. im always told im to old fairytales, but i cant help it. The thought of happy endings and chivalaryall are so appealing to me. Without this made up world of mine life would get to overwhelming for me. After spending so many hours alone in my mind and i finally snap back to reality happiness still lingers for a day or two brokenby some unwanted creation thrusted apon me. As my emotions start raging forward into anger and sadness my mind races backwards trying to beat the currentto the safe and protected shelter i've created. If you followed me me back to my place in my mind you'd see the true meaning of equal.

people always say time flys by so just have fun, but when i do that my happiness is shattered by a brick wall formally known as my "mother." She disagrees with me doing so because its not her meaning of fun or because she thinks its dangerous. I'm a responsible, independent girlwho knows when enough is enough. After she's grounded me for my life she will hold it against me for my entire life; im still trying to get her to stop judging me from my first mistakein picking the wrong flaowers in the garden when i was younger. with her theres no way to work back any trust or goodness in her eyes. She ensures you that you owe her your life to get her to see goodness in you. In my world shes not there at all. no one to tell me what to do or to make me fell undignified in life.

the gift of the mind is thats its a safe zone, no one can take it away from you. People with similar obessions should live under the same roof. for instance, me and "mother" are both power hungry, it seems, she loves being strict and in control. she needs to have it her way or the highway.

Me, I need to have it really simple. I hate rules and punishments, because i know ill do the same thing over again just because i like to spite her and her rules. I need to have it my way and i just need to do it on my own. I must learn from my own mistakes to see that i did something wrong, someone telling me only makes everything worst. So you see we fight alot!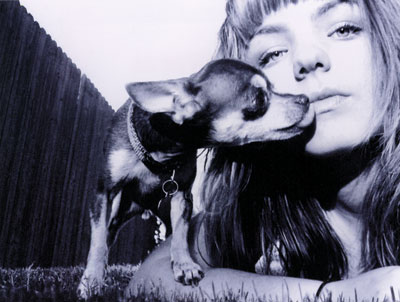 © Samantha S., Flower Mound, TX