How To Catch A Cheating Spouse
February 24, 2010
In any marriage, infidelity is a possible problem. If you suspect your spouse of the worst, this is how to catch them. Many spouses, if confronted, refuse to admit what they have been doing. However, there are some ways to find why they have been clearing their call box, changing passwords frequently, and other suspicious behaviors.

If you suspect that they are cheating, changing up your schedule can be a way to find out. Come home from work early on random days, or set up a date when you suspect he/she may be planning a rendezvous. Make announcements about working late, but then come home early. Visit them at work unexpectedly to see if they are really there. Asking their friends or co-workers about their work habits can work, but it may seem suspicious. Make sure to come up with an innocent reason so he/she does not find out about the investigation.

Another way is simply questioning him/her. Ask these questions to him/her if they come home late: "Where were you? I was worried?" or "Were you with someone?" Keep in mind that spouses may lie even when confronted, and continue their facade until you have credible proof. Never reveal all of your evidence at once, because they might simply concoct a story to fit the facts you present. After they have their made-up story and swear by it, the withheld facts can double as leverage. If you continue to shoot down their tales, him or her will start to worry about how much you actually know. This greatly increases the odds of them telling you the truth.

Keeping a record is invaluable. Write times, dates, places, other people involved, excuses given, etc. What they say you record! They tend to change their story, so if each sentence is recorded, the journal might end up being invaluable proof. Compare what they tell you to their phone and credit card bills and a.t.m. withdrawals. Make it a point to talk with others to confirm him/her story.

Although technology can make it easier to cheat, it can also be your spouse's downfall. Check their call log in their cell phone for an unusual amount of calls. He/she might store their lover's information under a co-worker or boss' name. There is surveillance equipment available, but that should only be used as a last resort. Hidden cameras, voice activated recorders, and computer monitoring software can reveal his/her infidelity, but has some legal and moral issues.
As the rate of divorce rises (now around fifty percent of all marriages end in divorce), infidelity is a greater problem than ever before. There are as many ways of catching a cheater as methods to cheat.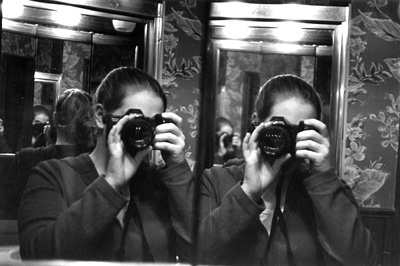 © Natalie D., Marblehead, MA