No Chicken
July 28, 2009
I was so ready to come home.

.. ..

Who knew it would be so freaking difficult?

.. ..

I was pumped. Last minute packing is always necessary with me due to my constant procrastination. Bob got aggravated, I got ill, and things were a little tense during the car ride. But honestly, I didn't care. I was homebound. I wasn't letting anything get in the way.

.. ..

I got to the ....Greensboro.. ..Airport.... at a little before two o'clock Sunday afternoon. I was to depart at 3:05. Security was a breeze. They were polite and quick. I honestly thought it was a start to a good day. Right.

.. ..

I boarded the plane. It was a small plane, just as the previous ones I had been on were, but I didn't mind. A nice lady sat beside me, and by nice I mean she never said anything to me, which I prefer. Plane conversations are always so awkward. An hour in the air and then we landed in ....Atlanta.., ..Georgia.....

.. ..

Luckily, my mom booked me the easiest flight possible considering the ....Atlanta.. ..Airport.... is one of the biggest in the world. I was on flight 5344 from ..Greensboro.. to ....Atlanta..... I got off of the plane long enough for them to pull it up to a different gate and got right back on. I was thankful I didn't have to switch concourses or go anywhere but a few feet.

.. ..

When I got back on the plane, I was even more excited because it is only an hour and six minutes from ..Atlanta.. to ....Jackson.... in a plane. I had just talked to Nicole. She was on her way to the airport to pick me up at 5:30.

.. ..

I sat in my seat and put my headphones in. The plane backed up to get on the runway. We stopped. I stopped the music and looked around. Everyone was just as confused as I was. After being in a square foot space for a little over an hour, the pilot came over the intercom and informed us that something was hit by the tip of the wing. I learned later that this something was a flag pole on a luggage cart. The wing was slightly damaged and maintenance had to come examine the extent of the dent. Another thirty minutes rolled by slowly and the flight attendant informed us that we had to get off the plane and return to the airport until further notice. It was already 5:20. I was scheduled to be in ....Jackson.... ten minutes later.

.. ..

When I got off the plane, the first thing I did was call Nicole to let her know. I was laughing at this point. A minor setback wasn't going to destroy my excitement. Everyone from flight 5344 waited fairly patiently for news on our plane. A man's voice came over the intercom. He said maintenance was testing the plane. If the plane didn't pass the test, another plane would be provided from another city.

.. ..

I was so pissed.

.. ..

About half an hour later, we were informed that our plane was fine. Everyone boarded the plane once again. I let my family know the good news. Unfortunately, my phone was dying. Ugh. Great.

.. ..

We got behind about 25 other planes that had to take off, but at least we were in line. I was finally going home. We slowly moved up. When we were almost half way through, I heard a man two seats back from me call the flight attendant. He was having a panic attack. Apparently he was pretty damn closterphobic. He made such a big deal that we had to get out of the line of planes to return to the gate for a third time to let him off of the plane.

.. ..

This was starting to get ridiculous.

.. ..

When we were at the gate, it started to drizzle. Then, out of nowhere, a huge bolt of lightning struck. It rained harder, and lightning struck more often. The flight attendant was trying to keep everyone occupied. She was handing out free beers and cocktails and passing out peanuts like they were party favors. The 63 year old woman beside me was snoring, and the man directly behind me was smacking his peanuts in my ear.

.. ..

My fuse had already been lit, and as the trip got longer, it got shorter.

.. ..

What seemed like hours passed when the pilot announced that the ramp had been closed on account of the bad weather.

.. ..

Holy s***.

.. ..

I was not happy.

.. ..

We got off the plane and went back into the airport.

.. ..

I went straight to baggage claim to get my bag so I could charge my phone. Unfortunately, baggage claim was 4000 feet from where I was.

.. ..

I'm not exaggerating. The sign said so.

.. ..

So I was on the phone with Nicole, ranting and raving about the entire situation. The next flight didn't go out until 2:40 p.m. the next day. And it was full. I was in a huge airport, alone, and with a dying phone.

.. ..

I got to the baggage claim center and read the screens to see which carousel my bag would be on. My flight number was not on any of the screens.

.. ..

I went to the counter to ask. A man was behind the counter, texting, and didn't seem too happy that I was bothering him. I politely asked about my bags. He reluctantly went to the back to check for me. When he came back he told me my bags were on their way to ....Jackson.....

.. ..

I blew up.

.. ..

"You tell me how my bags are on their way to ....Jackson...., and I am standing right here. It doesn't make any sense. No planes are leaving on account of the lightning," I said.

.. ..

I knew it wasn't his fault, but I had to blame someone. I had way too much frustration bottled up to not go off on him. He told me he didn't know what to tell me. I breathed in then out and went to a small news stand to buy a coke. When I went to pay, I pulled the only twenty dollar bill I had out of my back pocket only for the cashier to tell me that they were only taking debit or credit. I slammed the coke on the counter and told him not to worry about it. It just added to my great day.

.. ..

Next I went to Wendy's mainly because I saw someone else pay with cash so I knew it wouldn't be a problem. I went to the open cashier and simply ordered a chicken nugget kid's meal with a Sprite.

.. ..

The man looked up at me from the register and said, "We don't have any chicken."

.. ..

"You don't have chicken? It's right there! On the menu! That is misleading and false advertising to someone like me who really wants some chicken nuggets…" I started.

.. ..

The man behind me in line stepped in and interrupted me by saying, "You know what? Just get her a kid's meal cheeseburger with a Sprite."

.. ..

I glared at him, but my face softened quickly when I noticed how extremely attractive he was. :))

.. ..

When I went to give the Wendy's employee my money, and the young man behind me, who I soon learned to be Jim, gave him his money first. I said thank you; we got our food and found a table.

.. ..

When we sat down, he started by introducing himself. Then he asked me about my night.

.. ..

"Are you really prepared to ask me that question?" I asked him.

.. ..

He laughed and said he was.

.. ..

I told him about my horrible experience while we ate nasty cheeseburgers and soggy fries.

.. ..

When I finished all he could say was wow. I nodded and laughed at the situation for the first time. He told me about his month long cruise to the Virgin Islands, the ..Bahamas.., and ....Cuba..... He had flown from ..Miami.. to ....Atlanta.... and was waiting on his friend to do the same because they couldn't get tickets on the same flight.

.. ..

Yeah. I know. I thought it was crazy, too.

.. ..

We finished our dinner and moved to a couch nearby to get a little more comfortable. He told me he would keep me company until he his friend landed, then he had to meet her at baggage claim. That would be around midnight.

.. ..

I told him that I appreciated his company nevertheless, even though it was already eleven.

.. ..

Meanwhile, while Jim and I were comfortably getting to know each other, Nicole, Krystal, Daniel, and Hutson were on their way to ....Atlanta.... to get me. It was storming horribly and, as I later learned, they had to pull over because they couldn't see on account of the heavy rain until it subsided. They soon stopped to fill up after they got back on the road, only to realize they had a flat tire.

.. ..

OMG.

.. ..

My luck?

.. ..

Hutson had to literally wade through a pool of water to get to the air pump in the pouring rain. Unfortunately, the pump was missing the piece that connects to the tire, so they had to spend 14 dollars on a can of fix-a-flat instead of 75 cents in an air pump.

.. ..

Back to me. It was twelve. Jim had to meet his friend. He gave me his number and told me to let him know when I was safely with my family. He made me promise not to forget because he didn't want to worry for the next week about me getting raped in the bathroom. His words. Not mine.

.. ..

I thanked him again and hugged him.

.. ..

And again… I was alone… in a humungous airport… with a dead phone… and twenty dollars.

.. ..

I put my purse under my head and laid down on the couch. Thank God I had my iPod because I would have gone insane. An hour or so went by, then, low and behold, I had to take a piss. I couldn't leave my bags unsupervised, so I carried my carryon and my purse to the bathroom with me, and when I got back, my couch was occupied.

.. ..

I know.

.. ..

I sat on literally a rock. A freaking rock.

.. ..

I used a young lady's phone to call Nicole. They were still 4 hours away. Ugh.

.. ..

I laid down again, this time a lot less comfortably, but I could handle it. I put on some Hellogoodbye and closed my eyes. Hours went by.

.. ..

When I got up, a man was sitting fairly close to me. It scared me a little bit, but it was very unlikely that a rapist serial killer had a briefcase and was dressed in a suit and tie. Possible. But unlikely. He struck a conversation. I didn't feel like telling my story again, so I just told him I was waiting on my sister.

.. ..

When 5 o'clock rolled around, things started opening again. I went to a little café called Atlanta Bread and spent seven freaking dollars on an orange juice and a peanut butter cookie.

.. ..

Soon, Nicole and everyone else got there.

.. ..

I was saved.


But we still had to stop by the Jackson Airport to retrieve my bag. I prayed it was there and that there wouldn't be any problems. I didn't really have the energy, but if need me, I would have gone ape s*** on them.


After driving about five hours, we got to Jackson and there were no problems. Lucky for them.

.. ..

Not long after… I was in Rayville.

.. ..

Needless to say, I'm grounded for a while. Not in trouble. I mean, on the ground.

.. ..

Airports suck.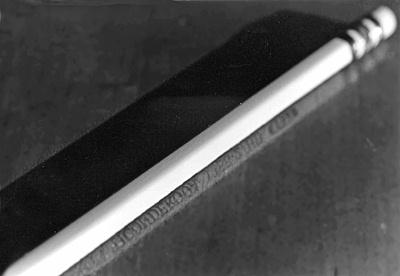 © Katherine M., McLean, VA