Siblings are the best
January 15, 2009
just like everyone else i think i am very blessed to have the big brother i have! my brother has been my bestfriend since we were little kids!
we're only eightteen months apart, so we do almost everything together!
when i was 13 our big sister got pregnant and after all the drama was over with my parents, they started to favor her! So me and my brother kinda held on to each other we were very upset with her because we knew our lives would change, then to top it off my parents started to baby her more than ever! once my nephew was born they started to favor him! we love our nephew with every inch of our hearts, and even though our lives had to change we still loved him and were thankful he was healthy...when i was 15 our sister got pregnant again!!! we both were very very upset and we hoped that this time our parents would make her get married or move out! but after a few days they were on top of favoring her again! this time me and my brother spoke our peace out to them about it! and all that got us was in deep trouble! a year passed and my sister ended up getting married to a new guy and now shes pregnant again! but this time me and my brother can atleast breathe! although our parents are giving her and her husband and kids 100% of their time.. the thing is when life always went down hill hes always been there!! when i dated the wrong boys, he was the one to put me in line! he never told on me for anything when i got scared he let me sleep in his room! when i have a problem he listens, when i need a ride home from work he trys to be off work so he can pick me up.. of course we both have our own lives hes 18 and i am 17 but everytime one of us gets in trouble we are right there to take up for each other..sometimes we go out on the weekends just for dinner so we can talk i think many people can have bestfriends, but siblings are by far the best!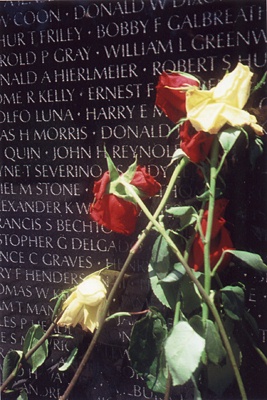 © Justin R., Angola, IN