y did u have to say u love me?
June 4, 2009
Y did i have to tell me you love me, when you didnt even mean it?
U said i was the one i was the only emo gurl for you!
then u leave me for another gurl.
i was there wen ur gurlfriend dumped you.Then we start talking on myspace i ask u one thing and only one thing and all u can say is leave me alone.No i had to listen to you now you can listen to me.Its my turn.U wanted to kill urself i said no. i have helped you so much.I gave u my heart and you said you were going to fix it so that it never broke again. U fixed it but then u broke it so much i cant stop crying. i wish you never told me you love me cause i take love so serious unlike you. Y did u lie to me.I need to know. I ask my self everyday y,y did he hurt me.What did i do to him.i did nothing but love you. Ithougth you were different from all these other guys out there in the world u said u want us to die in eachothers arms. then u just say on day we need to break up. if u didnt love me like i thought u did then y did u say you did? thats one thing i dont get y said u would never hurt me but you did. its always the one that say"i will never hurt you ever" those are the one that hurt you the most cause u trusted them with ur heart and they just threw it on the floor and stepped all over it. i know i keep asking this but i want to know y. y did u leave me and hurt me like you did?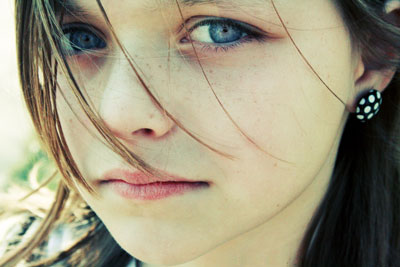 © Felicia R., Arlington Heights, IL