Summer Reading for English 3 Honors
November 17, 2021
Dear Ms. Howell,
I am Jennifer, but most people call me Jenny or Jen. I was born in Hartford, Connecticut, but raised in Easley, South Carolina. I have six siblings, three from my biological mother, two from my biological father, and one from my adoptive parents. Azaria is the oldest at 17 years old, Hailey is 16 years old, Ivie is 15 years old, Alexander is 7 years old, and Gabriel is 1 year old. I got adopted back in March 2016. In my spare time, I like to draw and sing.
The title of the book I choose is Someone Like You by Sarah Dessen. The reason I chose this book is that I am a massive fan of this author, and I love all of her books. Halley and Scarlett have been best friends for years, sharing secrets, clothes, and crushes. People know Scarlett as a popular and bright one. Halley is just her quiet sidekick. At the beginning of their junior year, the balance shifts. First, Scarlett's boyfriend, Michael, is killed in an accident soon after she learns that she is carrying his baby. For the first time, Halley needs to step up and be strong for Scarlett.
Things I liked about the book were her strong female characters. "'... Just waiting for them to come to do it, I realized I couldn't'"(Dessen 113). Another thing I liked was how Halley starts living a little. "... I had the right to celebrate at least that much of it the way I wanted"(Dessen 128). The last thing I liked was how Scarlett named the baby's middle name after Halley. "'I'm going to name her Grace,' Scarlett said. 'Grace Halley'"(Dessen 277). The one thing I did not like was how Halley's mom grounded her in helping Scarlett.
In general, I love to read even if it's fanfic or books when I go on vacation. The types of books I like to read are mystery and romance. The book I choose goes with my preference because it's a little on the romantic side between Halley and Magcon. A strength is, I can finish a book in two to three days. A weakness is that if the book is nonfiction, I do not comprehend it right.
What I am most excited about in my sophomore year is seeing my friends and meeting my new teachers. What I am least excited about in my sophomore year are math and the new bell schedule. Another thing you should know about me is I like to talk when I am around my friends. Another thing is that my sister Azaria is a senior in high school.
Sincerely,
Jennifer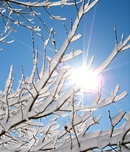 © Barbara S., Hoffman Estates, IL