Beauty and the Beast
April 19, 2017
Beauty and the Beast is the first Disney movie with an openly homosexual character. Lefou, villain Gaston's sidekick is homosexual and has feelings for Gaston, Disney hints this in one of the scenes, now referred to as "The Gay Scene". This scene includes Lefou singing for Gaston, the feelings are hinted in a subtle manner. Kids will be blinded of this completely, they will just see it as another song in the movie. Disney is holding strong, many nations want to ban and cut the scene from the movie, but Disney has not allowed this to happen. This is a great part in Disney's side since it is forcing a little change in some nations and opening this discussion.

In Malaysia Beauty and the Beast is coming out in the cinemas uncut, after Disney has rejected their request to ban "The Gay Scene". This is a big step for Malaysia since "Homosexual activity is illegal in Malaysia under both secular and religious laws. It is punishable by a prison sentence or corporal punishment" (BBC), even though it is a small step Disney is really helping Gay rights in many countries move further. This small scene will be the first in Malaysia to be a positive gay representation in the cinemas since they only allow homosexual scenes to be portrayed as negative.

In Kuwait, however, when Beauty and the Beast was set to go out in the cinemas they decided to cancel last minute. The board in charge of "11 out of 13 cinemas" contacted people with tickets and withdrew the movie. In their defense, they called the movie offensive towards the Ministry of Information's censorship department. A short clip where Lefou sings a song and hints he has feelings for Gaston is seen as "offensive" in Kuwait. The film's audience is younger kids but those who care about this short scene are older adults who have traditional beliefs. Things must change in the world, it is the 21st century and we are still having problems with accepting homosexuality in many nations, even though homosexuality has been around for many centuries before that. Banning it in countries and having a punishment as far as jail time will not prevent it from happening.

There will always be a conflict about if being gay is a choice or something you're born with, but either or there will always be a percentage of the population who are a part of the LGTBQ community and laws will not change that. In the scene the farthest Lefou ever goes is giving Gaston a hug. Though Lefou has "feminine traits" this scene is not merely as provocative as you would expect when hearing it be banned. The countries bringing this "issue" up are just magnifying the fact that Lefou is gay. Many locals probably don't care a bout the scene and are actually more excited for the overall movie. Love is love and it is very narrow-minded for people to think otherwise. It is shocking that Beauty and the Beast is Disney's first movie with an openly gay character and a interracial kiss in it and for countries to turn this into a negative thing is disappointing.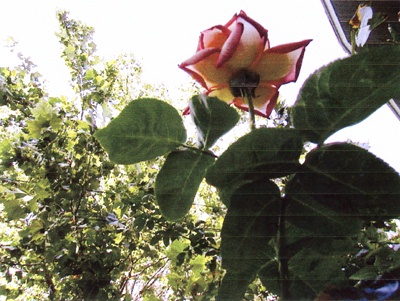 © Courtney P. Alpine, TX