Sister
April 22, 2013
My parents wanted twins, so that we could always play together. Instead, they got us; my sister six years old, running in the backyard with her shiny new soccer ball and me at three trying to keep up on my toddler legs that had not yet become the lean legs of a child. That is how it has always been with us. She runs through life, like she is in a race against the entire world. I walk behind, the shadow she casts a nice shaded place for me to live in.


My sister is all vintage records and thrift store sweaters, because if she does not try to be like everyone else she can never be rejected. Because not trying scares her more than failing, she runs headlong into anything that is asked of her in hopes of acceptance. In those moments I envy her strength. In those moments she pushes me away.

But sometimes her facade slips, and her happy face melts like sidewalk chalk in the rain. I see the pain laced with fear, in her eyes. In those moments we are close, running at the same speed. In those moments I cling to her because I realize that her helium balloon body longs to float away.

And sometimes I see her how she sees herself; the broken edged person underneath the layer of sugar coating. I see how she how life has pushed her down so many times her knees are perpetually scabbed and her hands callused from picking up the shattered pieces of her life. It is in these moments that I love her most. Because in these moments I realize that she is a warrior, a queen, a dandelion lost in the wind, a river divided by a rock. There are no words to describe her. She simply is.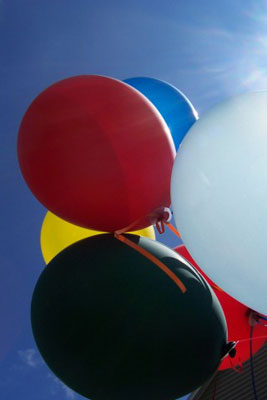 © Simone P., Summerville, SC