What is the Difference Between Democrats and Republicans?
May 4, 2011
During lunch yesterday, one of my friends said "What is the difference between Democrats and Republicans? I don't even know which one I am." This led me to ask some of the other kids at my table, and I came to a somewhat shocking revelation—most teenagers do not know which political party they support. Many don't even know what types of political parties there are, let alone which they support. Therefore, I decided to write this comparison to show some of the key differences between Republicans and Democrats, also referred to as Conservatives and Liberals, respectively.

There are some distinct principles that distinguish Republicans from Democrats, but you should know that these are just general aspects of each party--as always, there are exceptions.

Republicans believe in a small Federal Government, and less government power--Federal Government means Washington, DC and Congress. Basically, Republicans believe that State's should hold the power to make budgets for things like school and education, as well as other parts of the state budget. Democrats on the other hand believe that this power should rest with congress. Most Republicans disagree because people in Washington DC shouldn't be allowed to make the budget and laws for people in faraway places like Utah--that power should rest with the state congress. Essentially, Republicans want a larger Federal Government when it comes to budgets, and larger for social aspects—and it the exact opposite for Democrats.

Another distinguishing factor is stance on military. Traditionally, Democrats believe in a smaller military, and are into things like the United Nations--they want to solve conflicts peacefully. This explains why Obama, a democrat, is destroying our Nuclear Weapons. Republicans would rather invade like Ronald Reagan or George Bush, they believe the military is more of a power that should be exercised. This means Republicans would usually want to spend more on the National Defense, and Democrats would rather reduce the military budget.

Taxation is also a distinguishing factor, but there are many exceptions to this generalization. Obama, who announced this a couple of weeks ago, is in favor of taxing the rich citizens (making over 250,000 dollars a year as a family) a larger percent than the poor and middle class. You may have heard of the Bush Tax Cuts--this is when George Bush reduced taxes on the rich who were paying a larger percent of their money to the government than the poor and middle class.

This also goes into the whole socialism aspect that many people have said Obama takes part in. Republicans are called conservatives, and this usually means that they are more for everyone for themselves. Democrats, or liberals, are usually in favor of taxing the poor less, and of healthcare for people who cannot afford it--this is known as Obamacare, which was repealed because it was considered unconstitutional. Republicans would rather everyone "fend" for themselves, and not have their tax dollars being used to pay for someone who is on welfare.


There is also the religion issue. This is not as distinguishing. Traditionally, Republicans are largely Christian, but there are exceptions. Democrats are largely Christian as well, however the majority of atheists and pagan people are typically liberal or democratic. Or both!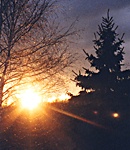 © Christy S., Germantown, NY