A Pondering...
July 8, 2010
There's a lot of things I don't get, but I've been stuck on one for a while now. I've never mentioned my thoughts to someone else, but I am now. I'm putting it out there for the world to read. I want to know if you have the same opinion as I. But I would also like to know how some people think differently than others.

Whenever we hear the word "hate" we think horribly. Hate isn't the best word, I do agree. I also think as others, it's very powerful. It should not be a word we use when we are simply angry. It's meaning is too much for us to even handle. Who ever thought of hate? Of course, hate is just a word. Whether it was made up or not, the bad things around us would still be happening. But still, it should not just be said at any given time.

There's now more to this. Hate is a powerful word. But is love not? They're complete opposites, so that means love is just a powerful. But we use "love" ALL the time. We don't even think about saying it. To me, love is now an almost wasted word.

I admit, I use "love" a little too often too. But it should not be said to get out or trouble. It shouldn't be in replacement for a "thank you", or a " I'll see you later." It should be said where you really mean it. How could you love a material item? I think we should just love things we absolutely cannot live without. I'll say, I have said I've loved my iPod, laptop, cell phone, etc. but when I think about it, something changes.

Love is the same word no matter where you use it. " I love my mom" , or " I love my laptop." Is love being used in a different context? I don't believe so. It's the same word, has the same meaning. So I don't get why we would use it in those completely different scenarios.

Hate and love are powerful words. But hate is locked up in the dungeons, and love is free as a bird. It is good to be cautious with the word hate, but why are we not cautious with love? I catch myself doing it, but don't know why. Would someone care to educate me? Or at least tell me your thoughts on the subject? We can help each other understand I suppose, and help others. What do you say?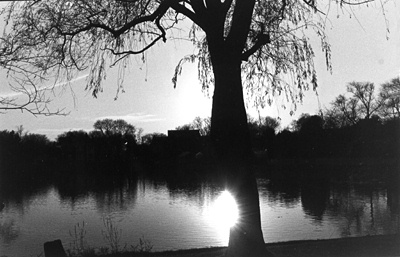 © Chuck K., Marblehead, MA