A Letter to God
August 15, 2009
Dear God,
How could it be? How is it true?
That after I selfishly abandoned you
After I spat in your face and cursed you
After I worshiped myself and left you
After I thoughtlessly threw you aside
How could love me, say "you are mine."?
Every ounce of myself carried sin
Every day, carelessly, I let Satan in
I thought I could walk through this life on my own
My life was my kingdom, I sat on my throne.
God, who am I to even question your power?
Your glory and authority is yours, not ours.
Who am I, God, to think on my own?
When every thought granted me should be your own.
Who am I, Father, to hide my heart from you?
To dwell in my sin and forget what is true?
Father, I know I am nothing at all
It's me who brought me despair and my fall.
But you, Father God, you took it from me.
You released me from bondage, your blood set me free.
So what can I do? What can I say?
To explain to myself how I can feel this way?
I am free from the loneliness, the empty, the cold
The darkness, the hatred, the recurring old.
But Jesus, now, I am born from above
I'm new and forgiven, by your endless love.
I've tasted you, felt you, I can't even explain
How much you love me… how you endured the pain.
Now, I am free to love you without guilt
In me, oh God, a foundation you've built.
You took my place and carried your cross
Rejoiced in your anguish, celebrated your loss
Because I know, God, it was all for me.
Me, who is worthless; me, always in need.
You didn't forget me like I forgot you,
Your faithfulness to me is painfully true.
Thank you for restoring me again and again
My Jesus, my savior, my very best friend.
I love you so much, I'll never let you go.
You picked me up and carried me home.
How can I know all that and still be the same?
How can I not praise and glorify your name?
I don't care if this poem is a bit off,
My point to you, Jesus, is thank you for the cross.
You changed my heart and made me clean
Rescued me, Lord and made me redeemed.
You humbled me, God, and slowly led me
Down the path of righteousness to set me free.
I love you, Lord, and with all this said
My life is now yours. Hallelujah, amen.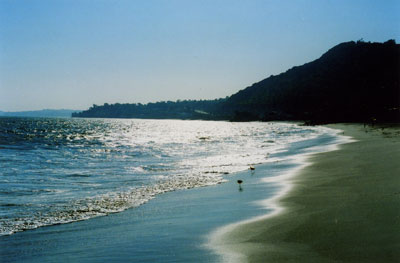 © Adam L., Washington, DC