Pride Without Hindrance
November 13, 2018
Rainbows hover at the edges of the TV screen. Rainbows shine behind a reporter as she talks about Pridefest in Milwaukee. Rainbows represent love and acceptance. My eyes scan the television with a smile, faint against my lips. Dad sighs at the TV, this topic is of no interest to him. Little does he know it means everything to me.
As the news changes, I open my phone and enter social media—it's filled with rainbows. People's jaws hang open with love and hope. Rainbows are vivid against the bleak world.
These people have courage to be themselves. The bravery of a lion, charging headfirst into a storm. His roar echoes across the savannah, like lips stuck to the back of a megaphone shouting the words of love. Rainbow flags wrap around shoulders as tears of joy trail down their faces.
These people are fearless, risking their own safety for who they are. Violence rings throughout the news targeted toward LGBTQ citizens. Obscene words and items hurl at their faces, but they turn away and accept themselves for who they are.
These people are strong as they face down society's norms. Taunts pile on their shoulders, weighing them down. They shake it off and stand tall, casting a rainbow across the globe.
As the news changes, my dad comes behind me, ruffling my blonde hair. His eyes, similar to mine, shine from underneath his glasses. They contain pride for his only daughter. I know that when I decide to reveal my secret, he will be supportive.
Rainbows whip back and forth on flagpoles. Rainbows dance with freedom, finally released from the shackles of hiding. Rainbows represent liberty. The TV might blaring another mundane story, but inside, pride floods through my veins.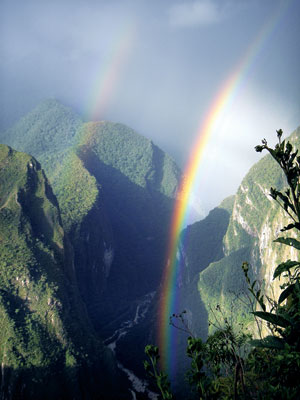 © Benjamin C., E. Norwich, NY