A Fairytale Retold: The Feminist Way
September 26, 2015
Rapunzel was a young princess of 16. The king and queen were very protective of her. She was a self-confident and cheerful girl and had a heart of gold. This has made her popular among the citizens along with the fact that she had 9 feet long, flowing black hair. She was very chubby with brown eyes and and some loose fat over her body. The people loved her.

One day, a beautiful lady came to the palace and demanded to meet the princess. She was a witch who did not like the way Rapunzel had become popular in the kingdom. As Rapunzel came down, she used magic and took her to a tower in the wild woods. She locked up poor Rapunzel in it. The tower had no means of escape, just a little window.
Soldiers were sent to search for the lost princess but she couldn't be found. Rapunzel sat distressed in the high tower. There was no way in which she could escape. She sat in the tower for days with nothing to engage herself in. Then one day she discovered a box. She opened it to find swords inside it. Impressed by the gleaming weapons, she took one in her hand. Finally, she had got something to spend her pent up energy in. Every day after tussling with her 9 feet long magical hair, she tried to move the swords in ways she had seen the soldiers do it. After some days, she learnt many moves. It was her practice paired with the blood of her august lineage, that she became perfect at it.
One day, after her practice, she sat down tired when she heard some commotion. No voice was ever heard there. This one startled Rapunzel. She hurried towards the small window. . She looked down the window into the woods. Her heart began to beat louder. There stood a handsome man beneath and he was surrounded by 5 goons. He was well built but he could possibly not fight them and he would die- in front of her eyes. She couldn't contain herself. She ran around the room distressed.
Finally, an idea struck her. She wound her long hair around a hook in the wall, picked up her sword and jumped from the tower. She probably forgot that the tug of hair would cause a lot of pain. As she came down almost 2 feet above the ground, she saw the goons were beating the man really hard and he was unable to fight them all. He was bleeding very badly. Overpowered by her golden feelings and the pioneering spirit inside her, she made a brave decision. She cut down her hair with the sword and landed with a thud. The goons noticed her but paid no real attention. She gave a powerful cry and rushed towards them. She landed her sharp weapon into someone's gut and in some other's head and killed all the 5 of them. But the man whom she had come to save lay unconscious on the ground.

She picked him up in her arms, needless to say they were strong and rode him on his horse to a shed. When he was provided medical care, he opened his eyes and it was revealed that he was prince of the neighboring kingdom. He thanked her and got to know her painful story. He took her with him to his kingdom.
The king got to know of their story. He was pleased with Rapunzel but he did not like the idea of his son getting married to a plus sized princess. The prince was adamant and he married her against the wishes of his father. The two had to run away from the kingdom as the king sent guards to get them.
The princess took the prince to her kingdom, to her mother and father. As they stepped into the palace, Rapunzel was startled to know that the king was on his death bed. She rushed to him. The king announced his last wish that Rapunzel would rule after him.

The king passed away and Rapunzel became the ruler. The demise of the king had made everyone sad. But the return of the people's beloved made everyone happy. Rapunzel lived with her king happily ever after.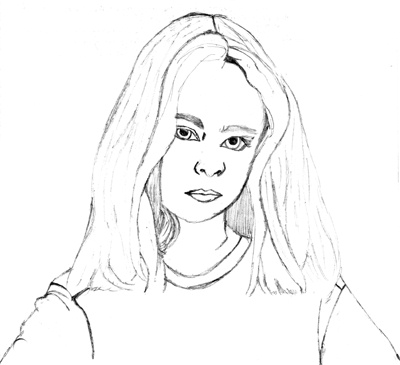 © Mary K., Natick, MA