Everything I Do + One Mistake = Yelling And No Thanks.
September 23, 2009
After reading Christine Heffner's, "Everything I do + One Mistake = Yelling and No Thanks," I felt like finally someone understood. I know what Christine is going through. She does so much for her family and never receives any positive acknowledgement. All she gets is yelled at, even for one little mistake.

This poem is about one girl's voice yelling out for some recognition. All she wants is to hear a thank you now and then or at least be acknowledged for the work she does. She goes to school is responsible for her own grades. She is responsible for the other children at home, making sure they get their homework done and their chores done right. If she falls asleep on accident or doesn't do what her parents should then she gets yelled at. She feels like the parent when she is the child.

Christine if you read this I want you to know you're NOT alone! I understand what you feel like, being only 16 and responsible for so many things such as your grades and especially your siblings. I know how hard you work and how all you really must want is to be noticed for the good that you do. You should never have to take your parents role in life until you have your own kids. I want you to know that I am now a fan of yours. Knowing that you go through this too helps me feel like I'm not alone so THANK YOU Christine.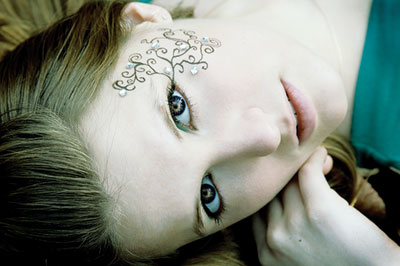 © Michelle B., Blairsville, GA