Good-bye Teen Ink
MAG
March 13, 2019
Dear Editor,
I have been meaning to write this letter for a while now. But somehow, I find myself writing it today, an hour and 17 minutes away from my 20th birthday. That will be the moment I cannot submit any further work to Teen Ink, and I wanted to say thank you.
Years ago I was looking for an outlet, a place to store and share my writing, and I came across Teen Ink. At the time I was a freshman in love, and Teen Ink was just what I needed. Shortly after registering, I shared my first piece titled "Winter Lovers." I have grown so much since then.
Teen Ink knew things about me before anyone else did. I came out here first. I wrote of loves lost that no one knew started. I suffered. I cried. I laughed. I loved. Teen Ink was always here, a place to scream into the Internet about anything and nothing. In total, this will be my 24th post; they are truly a time line of me.
I am going to miss this place so much. It feels as if I am letting go of my last piece of childhood, and man, growing up is hard. In the past few days, I have been thinking about the fact that I will stop being a teenager. I will soon fully be an adult, and it's a hard feeling. It's many friends gone. It's family aging. It's cousins getting married. It's people INTENTIONALLY getting pregnant. Adulthood is freaking weird.
All of you – the staff, the writers, the readers, the sponsors – you were with me as I grew up. You got to see it in all of its ugly glory. Without you, Lord only knows if I would have made it. Like all good things, this must unfortunately, come to an end. Good-bye Teen Ink. I will miss you.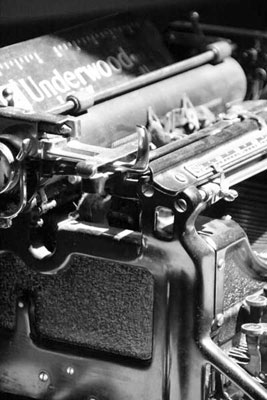 © Nina F., Roanoke Rapids, NC