Eagle Creek Forest Fire Update
September 6, 2017
This is the news on how the forset fire started!
"I saw this shorter kid lob this smoke bomb down into the canyon," FitzGerald told The Oregonian/OregonLive. "I was probably 4 feet away from him. I said, 'Do you realize how dangerous this is? There's a raging forest fire up the trail. This place is so dry.'" Oregon Public Broadcasting originally reported the witness account.
Early Tuesday, only emergency vehicles occupied I-84, kicking up ash and dust as they traveled along the closed stretch of highway. The first flames visible from the interstate, heading east, were just before the Bridal Veil exit. They burned just south of the railroad tracks along Interstate 84 east.
Thick smoke has made air support all but impossible, an officer said.
"You can't see the ridgetops," people say.
About 400 residences were under mandatory evacuation notices in east Multnomah County. About 280 structures, mostly homes, also were ordered evacuated in Hood River County.
Firefighters from agencies across the region are helping to battle the fire, along with those from the U.S. Forest Service and the Oregon Department of Forestry.
The Portland area, meanwhile, saw up to an inch of ash from the fires. Ash falls in Portland metro area as Eagle Creek Fire rages to the east.
An air quality alert for northwest Oregon was in effect throughout Tuesday, with "unhealthy levels" from the heat and smoke, officials say on the news.
Its very sad.. I know a friend who had to get evacuated because of how hard the smoke was surrounding her house.
<3 Stay Safe my Friends <3
-Love May-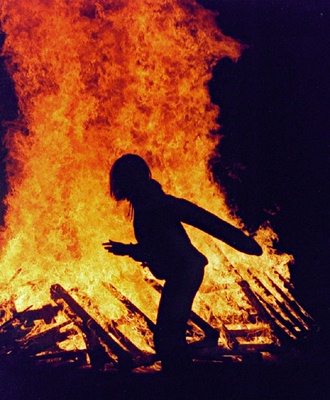 © Hali S., Robinson, IL