Ferrero CEO Motions to Stop Nutella Production
November 1, 2016
PINO TORINESE, ITALY—After a heated discussion at Nutella's headquarters, the company CEO, Giovanni Ferrero, announced that the company will cease all production of their world-renowned Nutella, beginning this Monday. The motion, which has raised havoc among Ferrero Rocher devotees, is an "effort from the food industry to combat child obesity, which has already taken millions of lives," said Sophia Lasagna, company spokesperson.

Small, chubby kids with round cheeks and Nutella slathered over their sticky faces have become a worrying sight to health officials as the rate for child obesity continues to climb. Organizations like UNICEF have applauded Ferrero's action calling it an "admirable decision to put the health of a nation before the wealth of an individual."

The director of the World Health Organization (WHO) Mark Wasowski has also come forth to address the issue stating that it is "our duty as citizens of the world to stop selling products that are detrimental to public health." In addition, Wasowski has encouraged international fast food chains as well as soda companies around the world to implement Ferrero's example.

For the moment, it seems as if the Nutella motion is catching on, creating a sort of chain reaction to ensure that sugar and cholesterol levels reach an all-time low. Companies like McDonald's and Coca-Cola are reportedly getting in touch with nutritionists and lawyers in an attempt to get rid of high calorie food from their menu that could possibly contribute to child obesity.

Nonetheless, Nutella consumers from around the world are infuriated after hearing the news that the company will cease their sales and have ransacked grocery store aisles to stock up on Nutella before it is all gone. Two people are reported dead in New Jersey and twenty-two people have been injured around the US in the past 24 hours since the decision to end Nutella sales was announced. This has instilled worry in many shoppers as they fear for their lives amidst rampaging Nutella fanatics that push aggressively through the aisles to get their hands on the last Nutella snacks. Law enforcement officials advise staying in your homes and avoiding grocery stores, especially Costco and other stores across the nation that sell Nutella in large quantities.

Other opposing movements are taking a more productive approach. They call themselves Nutella Lovers and have already begun petitions to bring back Nutella production in twelve countries including the US and Mexico (two of the developed world's most obese countries). The Nutella Lovers are currently creating shirts, caps and water bottles with their motto "Nutella foreva." Their merchandise will be available in stores in December 2017, along with the horror movie Bye-Bye Nutella, created by the same organization.

Health specialists are calling the decision to cease Nutella production a pivotal time in our generation. Women's Health magazine editor, Michele Promaulayko, has commented on the controversy via Twitter, mentioning that Ferrero's decision will do more to fight child obesity than physical education has done in all the years of being implemented in schools. She hash-tagged the post "#Ferrero4president."

Despite the negative feedback from the public, Ferrero has set his foot down and is not turning back on the motion. In a recent press conference, the Nutella CEO was stunned by the negative response from his former consumers and addressed them saying that he was once like them, in the sense that he was unaware about the detrimental effects that "crappy food" had on his body. Then, while staring at his man boobs in front of the mirror, he had an epiphany. According to a close relative, Ferrero realized he had to do something, not just for himself, but for humanity."

The desperation for Nutella, though, continues to climb and has apparently reached a new height as protesters in the streets of Manhattan, ironically, promised to eat healthy as long as they bring back Nutella. The proposal is currently supported by 89% of New Yorkers and is being adopted by other cities throughout the U.S.
If you would like to sign your name in support of this proposal, click on the following link: https://save-nutella-today/eating-healthy-for-the-sake-of-nutella.com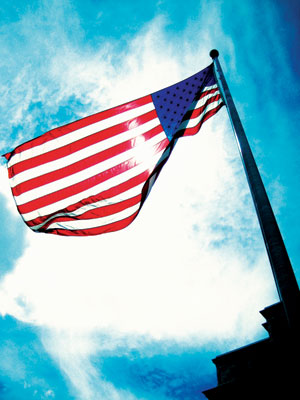 © Seita O., Palatine, IL