Get in the Game
MAG
January 21, 2016
In the emergency room, a pack of nurses swarmed around me speaking in hushed whispers, machines beeped incessantly, and several IVs hung out of my arms. I was overwhelmed by emotions – confusion, fear, and a rising sense of anger. Questions swirled in my head, and I wondered what was going on. Too tired to concentrate, I soon drifted off to sleep. The next morning I found my parents by my side. My mother rose from the chair next to my bed. Though she was choked up, she managed to get out the words: I had been diagnosed with AML leukemia. I would need to remain in the hospital for an extended stay.
Tears rolled down my cheeks. How could this happen? Eventually, I managed to speak, and questions poured out. Will I lose my hair? What about school? And most importantly, will I still be able to play sports? My parents answered yes, not knowing what the real answers were. I felt an overwhelming sense of loss; being an athlete was at the center of my identity. I would miss the camaraderie of a team, the friendships I'd made, and the physical challenge of the games I loved. The same questions kept racing through my head – Would I ever return to the field? Would I ever be my normal self again?
The doctors calmly entered my room and outlined my treatment plan, which involved living in the hospital for seven months. Seven months, three seasons – impossible, I thought.
The doctors must have seen the defeated look on my face because one of them gave me some
advice that stuck in my head: "Attitude is everything, and you are in control of that." Finally something I understood, and one of the few things I could control.
The most important thing sports has taught me is that attitude is everything and it conveys your true character. When you're losing, when you miss a shot, when you strike out, you have to shake it off and get back in the game.
Slowly, I began to get my head in the game. I went to the chapel and the garden to gather strength. I requested physical therapy in hopes of keeping myself in shape and maintaining muscle mass. When my initial exercises arrived, I laughed; they consisted of lifting my leg off the bed and raising my arms above my head, a far cry from my usual workouts. I set two goals for myself: I would graduate with my class on time, and I would be a three-sport varsity athlete. Some suggested I scale it back a little, but I confidently told them this is who I am – I'm either all in or not in at all.
Slowly but surely, I began to get well. Thanks to my amazing medical team, I was able to resume my normal life. An important part of that was returning to sports. I wanted to play again. I wasn't looking for any favors or cancer perks (as we refer to them on the inside). I just wanted a chance to earn a spot on the team.
A sense of satisfaction settled in as sophomore year came to a close. I was nearing my goal; I had made two junior varsity teams and one varsity team. As a senior, I've gained two captainships and play three varsity sports. I felt a strong sense of accomplishment in meeting my goal, but what turned out to be equally important are the lessons I learned along the way. These things I know: life is not to be taken for granted, support from others is a gift, and the human spirit is powerful.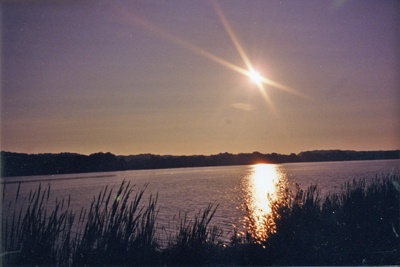 © Anonymous