Why Being Fat Is Bad
November 19, 2015
Did you know that around 3.4 million adults die every year because they are overweight or obese? It's true, you know. I've been told by my brother that it's important to be fit because later in your life, when you're fat, it is harder to get good jobs. Being overweight may cause you to die and it can cause you to have stress. Yes, you may be a sumo wrestler when you're overweight but still, there are better options than being a sumo wrestler.
I have a feeling that some of you guys are disagreeing about being overweight can cause you not have a job. Why? Since being overweight will make it harder to move around, a lot of companies (Places that have jobs) won't accept overweight people because the companies think that they are more likely to be lazy. And companies don't want lazy people. They want people who are fit and organized.

Like I said in the beginning, 3.4 million people die every year because they are overweight or obese. 3.4 million die every year maybe because they're having trouble to move, maybe they were too careless, or some has a heart infection because they are overweight. In the future, you might end up like that too. And doctors say that you need to exercise more and more when you start becoming an adult.

Being may cause stress to some people. For example, if you were told by a doctor: (Act as doctor and say): Rui, you NEED to exercise. And no matter how hard you try to get fit, and nothing changes, won't you feel a bit stressed? It won't feel good. You might get stressed and stressed until you have enough of exercising. Being stressed also cause you to be overweight. Its because being stressed can cause your blood flow change.

Although you might not believe it, being overweight may cause you to be a sumo wrestler, cause you to be lazy, might cause you an early death and finally, might cause you to have stress. Of course, there are more reasons, but these are probably one of the main reasons. Its your choice of being overweight or not, but remember, being overweight may cause you an early death.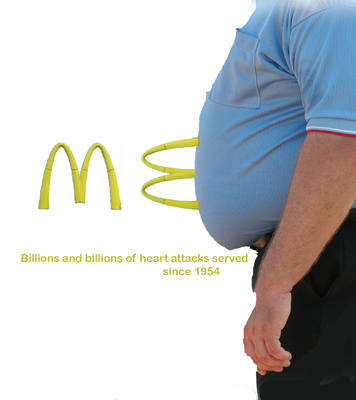 © Sean C., Princeton, IL