Turn Down Tanning Beds
July 23, 2013
As a teenager, it's normal to want to keep yourself looking your best. However, sometimes this pursuit crosses the line and can lead you to undertake downright dangerous efforts in the name of beauty. Perhaps the most apparent example of this is the dangerous trend of using tanning beds.

The Journal of American Dermatology reports that almost 22.5 million women between 16- and 29-years-old use indoor tanning each year. Think about this for a moment. This is an incredible statistic. This truly exemplifies that too many young girls and women today are putting their health in jeopardy to achieve what they deem will make them beautiful.

Clearly, it's time for a change. I believe it's crucial for teenagers to realize that their health matters so much more than having a tan exterior. As cliché as it may sound, everyone is unique, and embracing your unique characteristics and features is key to keeping yourself happy, healthy, and beautiful.

So, if you feel tempted to try a tanning bed, please be mindful that that is not a wise decision. True, a tanning bed may allow you to come away with a radiant, golden skin tone glow. However, the risk of getting skin cancer in the very near future truly isn't worth the glow. The tan will fade; but the dangerous effects it leaves on your skin will only accumulate.

The truth is simple: There is no ideal skin color; healthy skin is beautiful skin.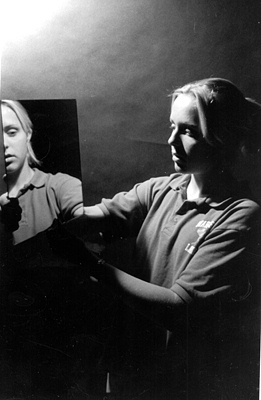 © Hadley B., Marblehead, MA